2017 Philomathia Forum on Energy and Environment
Data Science and Sustainability
Date: Thursday, April 20, 2017
Location: Sutardja Dai Hall, UC Berkeley
Video of event
Keynote Speaker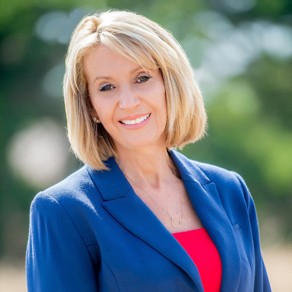 Marcia McNutt
Marcia McNutt (B.A. in physics, Colorado College; Ph.D. in earth sciences, Scripps Institution of Oceanography) is a geophysicist and the 22nd president of the National Academy of Sciences. From 2013 to 2016, she was editor-in-chief of Science journals. McNutt was director of the U.S. Geological Survey from 2009 to 2013, during which time USGS responded to a number of major disasters, including the Deepwater Horizon oil spill. For her work to help contain that spill, McNutt was awarded the U.S. Coast Guard's Meritorious Service Medal. She is a fellow of the American Geophysical Union (AGU), Geological Society of America, American Association for the Advancement of Science, and the International Association of Geodesy. Her honors include membership in the American Philosophical Society and the American Academy of Arts and Sciences. In 1998, McNutt was awarded the AGU's Macelwane Medal for research accomplishments by a young scientist, and she received the Maurice Ewing Medal in 2007 for her contributions to deep-sea exploration. View presentation slides.
Data Science in Academic Research on Sustainability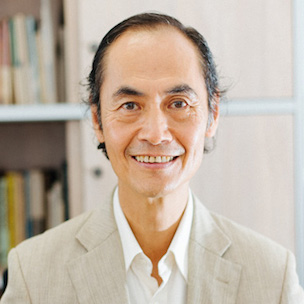 Yee Leung
Yee Leung has done significant and novel research in the probabilistic approach to uncertainty analysis in general and uncertainty propagation in geographical information systems in particular. He pioneers research in geographical analysis under fuzziness, and generalizes uncertainty analysis to various types of uncertainties using rough set theory, possibility theory, and theory of evidence. He also engages in novel research in climate dynamics, air quality analysis, urban and regional analysis, intelligent spatial decision support systems, and spatial data mining and knowledge discovery. He is the Director of the Institute of Future Cities, and Research Professor of the Department of Geography and Resource Management at The Chinese University of Hong Kong. He has published over 180 international journal papers and 7 research monographs.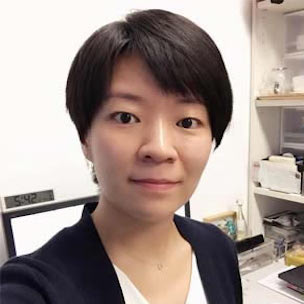 Chao REN
Chao REN is an Associate Professor in School of Architecture, The Chinese University of Hong Kong. Her research interest is Sustainable Urban and Environmental Design. She has published widely in highly ranked journals and peer-reviewed conferences, focusing primarily on examining the relationship between urban climate and urban morphological characteristics, developing an urban climatic mapping system, and analysing urbanization-induced human thermal comfort and public health risk impacts for high-density/compact cities. She has published 3 books and is co-editor of The Urban Climatic Map: A Methodology for Sustainable Urban Planning (Routledge, 2015). Dr. Ren has involved in several governmental research projects in China (Hong Kong, Macau, Wuhan, and Beijing), Taiwan (Kaohsiung), The Netherlands (Arhem) and France (Toulouse) since 20016. She is a registered BEAM Professional and has joined the Working Group of BEAM Society since 2011.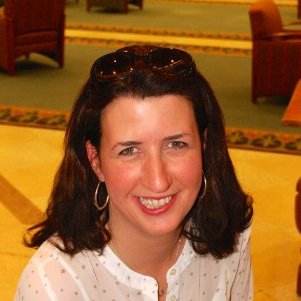 Tracey Holloway
Tracey Holloway is a Professor in the Nelson Institute for Environmental Studiesat the University of Wisconsin-Madison and leads an air quality research program in the Nelson Institute Center for Sustainability and the Global Environment (SAGE). Holloway's research employs computer models and satellite data to understand links between regional air quality, energy, and climate. Holloway earned her Ph.D. in AOS from Princeton University in 2001, and completed a certificate in Science, Technology, and Environmental Policy from the Woodrow Wilson School of Public and International Affairs. Prof. Holloway is the Team Lead for the NASA Health and Air Quality Applied Sciences Team, and President and Co-Founder of the Earth Science Women's Network (ESWN).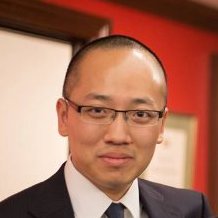 Junling Huang
Junling Huang is a Philomathia Fellow at the Berkeley Energy and Climate Institute (BECI). At UC Berkeley, he directs the BECI-China Project which seeks to address China's energy and climate challenges by bringing science and technology into the design of public policy. He also supports the development of the Berkeley-Tsinghua Joint Research Center on Energy and Climate Change and is responsible for designing the strategic plan of the center's research activities. His research interests include China's energy and climate policy, China's science and technology policy, and China's governance.Junling joined BECI in September 2016, after completing his postdoctoral study at Belfer Center for Science and International Affairs, John F. Kennedy School of Government, Harvard University. He received a Ph.D. in Engineering Sciences from John A. Paulson School of Engineering and Applied Sciences, Harvard University in 2014. He earned a B.S. from School of Physics, Peking University in 2009.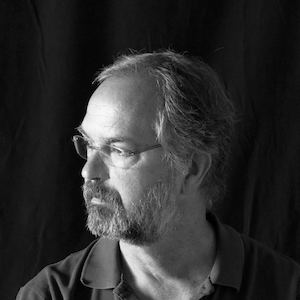 Paul Waddell
Paul Waddell is a professor of city and regional planning at UC Berkeley, Director of the Urban Analytics Lab, and Founder of UrbanSim Inc.. He teaches and conducts research on urban data science and simulation to support research and planning in the domains of land use, housing, transportation, and the environment. He has led the development of the UrbanSim simulation platform now used by Metropolitan Planning Organizations and other local and regional agencies for operational planning purposes in a variety of U.S. metropolitan areas such as Denver,Detroit, Houston, Phoenix, Salt Lake City, San Francisco, San Diego, and Seattle, as well as internationally in a growing list of cities in Europe, Asia, and Africa, and coordinates a variety of open source projects in the Urban Data Science Toolkit. His current research focuses on harnessing novel data sources and methods to improve capacity to assess the impacts of land use regulations and transportation investments on outcomes such as spatial patterns of real estate development , housing prices and affordability, travel behavior, and emissions. He is also working on ways to engage public participation in making complex policy choices. 
Data Science to Inform Sustainability Policy
Dr. Daniel M. Kammen
Dr. Daniel M. Kammen is a Professor of Energy at the University of California, Berkeley, with parallel appointments in the Energy and Resources Group, the Goldman School of Public Policy, and the department of Nuclear Engineering. He was appointed by then Secretary of State Hilary Clinton in April 2010 as the first energy fellow of the new Environment and Climate Partnership for the Americas (ECPA) initiative. In 2016 he began service as the Science Envoy for U. S. Secretary of State John Kerry. Since 1998 Kammen has been a Coordinating Lead Author and contributor to the Intergovernmental Panel on Climate Change (IPCC) that shared the 2007 Nobel Peace Prize. Kammen is the founding director of the Renewable and Appropriate Energy Laboratory, rail.berkeley.edu, and has authored over 300 journal articles and authored or co-authored 12 books.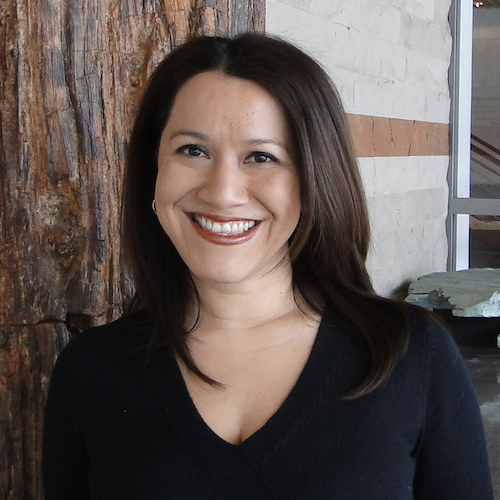 Dr. Claudia Octaviano
Dr. Claudia Octaviano is General Coordinator for Climate Change Mitigation at Mexico's National Institute of Ecology and Climate Change, where she leads research to support the UN Paris Agreement implementation. Prior to this, she was a Postdoctoral Associate at the MIT Joint Program on the Science and Policy of Global Change. Her research focuses on understanding the large-scale integration of renewable energy in future energy systems, and the value of new disruptive technologies such as storage technologies in the changing energy landscape. She has worked on the design and negotiation of new regulations for the power and oil sectors. She has consulted for the World Bank and the UN on energy policy issues in Latin America, as well as for Centro Mario Molina in Mexico City. She holds a PhD in Engineering Systems from MIT and a Masters in Environmental Science from Yale University.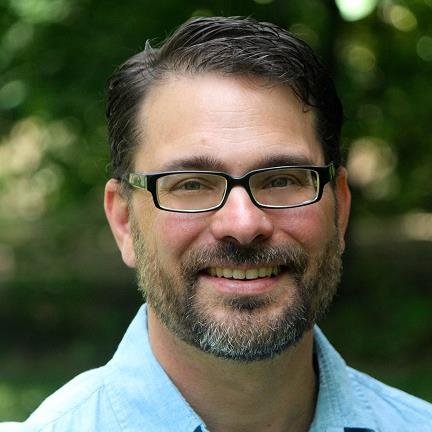 Michael McCormick
Michael McCormick, AICP joined the administration of California Governor Jerry Brown in July 2011. He is currently working with the Air Resources Board and the Resources Agency to develop tools that local governments can use to develop more effective plans and policies to address climate change. Mr. McCormick manages the coordination of the OPR Local Government Roundtable and is the Chair of the Climate Change,
Land Use, and Infrastructure (CCLU-IN) team of the Climate Action Team (CAT). He is the co-author of the OPR Climate Action Plan Technical Advisory slated for release in April 2012 and represents OPR on workgroups for documents of interest to local government planning and sustainability efforts. 
Startups Transform Sustainability
Manal Yamout
Manal Yamout leads government and regulatory affairs, focused on developing policies in new and established markets. She most recently served as Director of Government Affairs for NextEra Energy / Florida, Power & Light—the country's largest clean energy company. Prior to this, she served as renewable energy advisor to both California Governors Brown and Schwarzenegger. Manal jointly coordinated California's effort to bring the state closer to its goal of providing at least 33% of electricity from renewables and worked to streamline permitting for tens of billions in in-state investment and ultimately 16,000 megawatts of electricity. In addition, she helped lay the foundation for Governor Brown's energy program to develop 12,000 megawatts of distributed power in California. Prior to her time as an Advisor to Governor Schwarzenegger, Manal served as California's Assistant Secretary for International Trade, Special Assistant to First Lady Maria Shriver and as an Executive Fellow in the Office of the Governor. Manal holds a Masters Degree in Public Administration from the University of Southern California and a degree in Biology from CSU San Marcos.
Puneeth Kalavase
Puneeth Kalavase is the head of the Data Science team at Stem, a distributed energy storage company based in Millbrae, CA. Stem's mission is to optimize the value of customers' energy assets and facilitate their participation in energy markets, yielding economic and societal benefits while decarbonizing the grid using data and analytics. At Stem, Puneeth leads a team of data scientists who are responsible for the algorithms that operate Stem's fleet of battery storage systems. Puneeth received his doctoral degree in Experimental Particle Physics from UC Santa Barbara in 2011. Since then, he has worked to use data to solve problems of energy sustainability in academia as an Environmental Energy Postdoctoral Fellow at Lawrence Berkeley National Labs, and as a data scientist in industry. 
Stephen Dawson-Haggerty
Stephen Dawson-Haggerty is Co-Founder of Building Robotics, Inc. and serves as its Chief Technology Officer. Mr. Dawson-Haggerty is responsible for backend infrastructure and development. While working on a Ph.D. at UC Berkeley, he focused on architecture and infrastructure for wide-scale data collection. He has extensive experience with embedded sensing and networking and large-scale deployments of wireless sensors. 
Elena Lucas
Elena Lucas is co-founder and CEO of UtilityAPI, a company that automates the process of collecting electricity data for solar, energy storage, and energy management companies. Elena began her career at PG&E, where she worked on low income energy efficiency programs and distributed generation. Forbes named her 30 Under 30 in 2016. She is Board Director for the Green Button Alliance. She was previously on the board of Women in Cleantech and Sustainability and co-chair of the finance committee. She holds a Master's of International Economics with a focus on econometrics and energy policy from UC San Diego. She curates a website and newsletter of all the energy, tech, and career development events in the San Francisco Bay Area, ElenaLucas.co. She is originally from metro-Detroit, paints abstract landscapes, and is a Girl Scout Gold Awardee. 
Dr. Christine Boyle 
Dr. Christine Boyle is the founder and CEO of Valor Water Analytics. Her work focuses on developing decision support software that achieves both resource and financial sustainability goals for utilities. She received a doctorate in water resource planning in 2011 and "spun" Valor Water out of her thesis work at UNC. Dr. Boyle led Valor Water through Y Combinator in 2015. She is current chair of the Cal-Nevada American Water Works Association Utility Management Division and a water policy advisor for the World Bank. 
Colin Shaw
Colin Shaw is the Director of Finance at Four Twenty Seven, an award-winning, climate risk analytics and market intelligence firm dedicated to building climate resilience through social innovation. At Four Twenty Seven, he has primary oversight over operations, finance, and human resources. In addition, he plays an active role in strategy and product development, and participates in methodology development and data model design. Prior to Four Twenty Seven, Colin worked for 15 years in private sector professional services. Colin holds a Masters of Development Practice degree from UC Berkeley, where his Master's research was focused on the impact of rising temperatures on human mortality and labor productivity in India. 
Large Companies Leading the Way
Pawel Zawadzki
Pawel Zawadzki is a Senior Data Scientist at Pacific Gas & Electric, where he leads efforts to leverage Smart Meter and other data sources to improve the effectiveness of demand-side management programs. His current interests include the application of predictive modeling to energy efficiency, program evaluation, and asset management. Before joining PG&E he was with National Renewable Energy Laboratory where he collaborated to develop earth-abundant photovoltaic cells. He received his Ph.D. in computational physics from the Technical University of Denmark. 
Brinda Thomas
Brinda Thomas is a Staff Data Scientist at Tesla, Inc., with a multi-disciplinary background in physics, economics, statistics, and policy. At Tesla, she develops monitoring systems for stationary storage battery installations as part of a global fleet analytics team. These monitoring systems include diagnostic and prognostic applications to predict and prolong battery lifetime, performance monitoring systems, and firmware validation tools. She has also developed machine learning applications and data tools for mission-critical battery manufacturing processes while at Tesla. Prior to Tesla, she was a data scientist at GE, where she developed load forecasting and outage detection capabilities for the GE Digital GridIQ smart grid platform. She has a Ph.D. in Engineering & Public Policy from Carnegie Mellon and a B.S. in Physics from Stanford. 
Joel Conkling
Joel Conkling has worked at Google since 2010 on projects related to renewable energy and renewable energy project finance, with a focus on solar power. He currently co-leads Project Sunroof, a product focused on using Google imagery data to model solar energy potential and accelerate the growth of solar power. Prior to joining Google, Joel was an Engagement Manager in McKinsey & Co's Houston office focused on renewable and traditional energy. Joel holds a BA in Economics from Princeton University, and an MBA from the MIT Sloan School of Management.