UC Berkeley launches the Signatures Innovation Fellows Program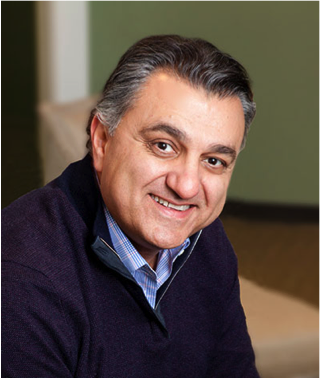 In an effort to support UC Berkeley faculty interested in commercial applications of their research, UC Berkeley is launching a new program in the data science and software areas. The new Signatures Innovation Fellows program was recently established with the generous support of UC Berkeley alumnus Bobby Yazdani '87, who received his B.A. in Applied Mathematics. Bobby Yazdani is a distinguished investor who has over three decades of entrepreneurial experience, supporting and mentoring company founders through his venture capital firm Signatures Capital. In 1997 Bobby founded Saba, taking the company public in 2000. "I am very grateful I have the opportunity to give back to the UC Berkeley community through this program, and look forward to seeing more great innovation advanced by the university and its researchers," said Yazdani.
The Signatures Innovation Fellows Program supports innovative research by UC Berkeley faculty and researchers in the data science and software areas with a special focus on projects that hold commercial promise. The Program is committed to the development and support of visionary faculty entrepreneurs and leadership teams on their journey to building great companies. The Program will begin with two awards to be made following a first call for proposals in spring 2015 with additional calls in subsequent years. Each of the new faculty awards will provide discretionary research support of $100,000 per year for up to two years.
"I'm very excited that the Signatures Innovation Fellows program will help advance the work of our innovative faculty – creating a community of dynamic researchers who can rely on a strong network of experts to help bring their discoveries to the market," said David Culler, an entrepreneur himself and senior faculty member in the Division of Computer Science.