Three new Signatures Innovation Fellows announced
Three faculty members have been selected as 2016-17 Signatures Innovation Fellows, receiving as much as $100,000 per year each for up to two years to pursue commercially promising data science and software projects.
The new fellows, the second group to receive the awards since their inception in 2015, are Ruzena Bajcsy and Vern Paxson, both professors of electrical engineering and computer sciences, and Lisa García Bedolla, a professor of education.
The program supports visionary faculty entrepreneurs and leadership teams and helps them develop their ideas into new startup companies. Fellows become part of a strong network of faculty, postdocs, students, staff and alumni that assists them in introducing their discoveries to the market.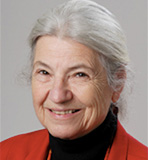 Bajcsy is developing a better and faster way for doctors and therapists to assess a person's physical abilities after an injury and as they recover. She plans to use affordable sensors attached to the body to generate automated models of a person's abilities, and has already used this on the upper limbs to quantify the severity in patients with muscular dystrophy and the generation of assistive devices such as exoskeletons.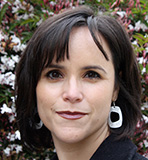 García Bedolla, the Chancellor's Professor in the Graduate School of Education, wants to create data analytics and online tools organizations can use to increase civic engagement, in particular voter participation within communities – young, minority and poor – now underrepresented in the electorate. A planned company would provide data support to voter engagement efforts and technical support to civic engagement entities across the state of California.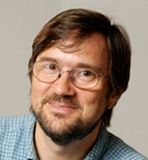 Paxson, who leads the Networking and Security Group at the International Computer Science Institute in Berkeley, hopes to develop a technology he calls VAST (Visibility Across Space and Time) that will provide the forensic data needed to assess the damage from a cyberattack. VAST would capture and retain a high-fidelity archive of cyber activity at the scale of an entire network to enable sites to determine if the attack succeeded, and, if so, the extent of the compromise and damage.
For more information on the Signatures Innovation Fellows, link to the program's website.