"Data for Social Good": A New Strategy to Strengthen Citizenship
A vote pledged in spring does not guarantee a vote in November. Far from it. Every national Election Day, tens of millions of registered voters just don't vote. The United States has one of the lowest voter participation rates of any advanced industrial country.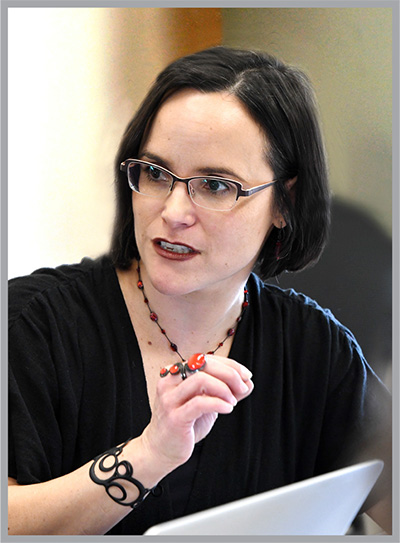 In 2012 and in 2016, more than 200 million people were registered, but fewer than six in ten of them voted. Only about a third of eligible voters cast ballots in the primaries.  Participation rates for minorities and people with low incomes are lower than for whites and those who are better off.
From the national political level down to the smallest town or parish, most efforts to increase voter participation are short-lived, one-time efforts, says Lisa García Bedolla, Chancellor's Professor in the Graduate School of Education. Non-partisan advocacy groups often are also narrowly focused, she says.
Almost all political and advocacy organizations trying to get out the vote for a candidate or a proposition now use databases to track potential voters, she says. "But those data systems are designed for one-time use in a campaign: to persuade the three percent of voters you need for candidate X or Proposition Y to win, and that's it."
"They rarely are able to record longitudinal information about voters – such as membership in community organizations or details on changes in the area in which they live. They are limited in their ability to incorporate information that is non-voting related."
"The best way to explain why U.S. voting participation rates are low is that we don't 'onboard' people into politics," Garcia Bedolla says. "If you're an immigrant, if your family doesn't talk about politics very much, you may not ever be contacted by an organization or asked to support a candidate or a cause. You may not vote even when the issues are very important to you because you have not been invited into the process."
With support from the Signatures Innovation Fellows Program, she and visiting scholar Cristhian Parra are developing a relational database that allows organizations to integrate information on people's interests, memberships in community groups, their neighborhood demographics — all essential elements to keep the organization connected with them long-term, and help individuals become more involved.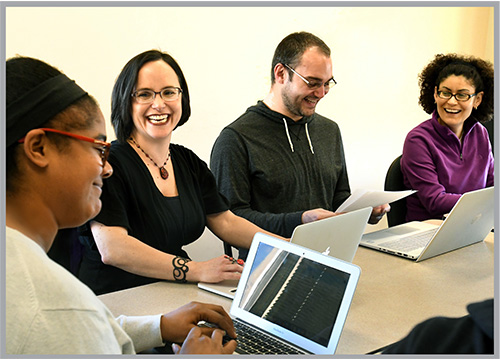 Known as integrated voter engagement (IVE), this approach is based on political and non-partisan groups building relationships with voters over time, Parra explains.
"We are creating a collaborative platform connected to the process of civic participation.  You talk to community members about issues they care about and through the increased engagement you help them see how they can have an influence — to elect a local supervisor or president, or maybe to attend meetings or examine the city's budget in order to influence policy."
While the database will be open source, users can help refine it and tailor it to their specific needs. This creates a business opportunity. The Signatures Innovation Fellows program supports García Bedolla as she establishes a company, called Data for Social Good that will develop a platform to help users boost civic participation.
Parra earned his Ph.D. in social informatics — how technology impacts community and culture.  He then carried out research and technology design to help the elderly be more active in their communities. Through a "participatory design" process, he says, he collaborated with the elders to design and evaluate tablet applications for intergenerational storytelling, social engagement and communication.
At Berkeley, he worked with the Social Apps Lab, an initiative that spurs collaborations among students in the humanities and engineering to carry out research and product design aimed at citizen learning and tackling social problems.
"I became interested in Professor García Bedolla's work, and now as a visiting scholar, I am working out what requirements are needed from a technical point of view to create this new data system she envisions for community engagement. I make sure the software developer can do what the project needs."
For García Bedolla, the new project is a way to apply 20 years of award-winning research to a tangible product to strengthen democracy.
"We're providing a tool designed to support deep, ongoing engagement in the community — a system that's designed from the outset with this strategy in mind."
"I believe that if our democracy actually included all voices as it should, then our government would be more equitable and fair in what it does across the board. The problem right now is that our electorate does not reflect our population," García Bedolla says. "I think our efforts can support groups working to engage voters in the kinds of actions that will benefit them and their communities."
---
The Signatures Innovation Fellows Program supports innovative research by UC Berkeley faculty and researchers in the data science and software areas with a special focus on projects that hold commercial promise.
For more information, see http://vcresearch.berkeley.edu/signatures/about.