Center for Middle Eastern Studies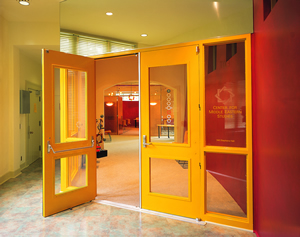 The CMES facilitates the interdisciplinary study of the Middle East while recognizing the interconnectedness of its peoples and cultures to their wider global context. CMES programming encompasses the Arab World, Turkey, Israel, and Iran, yet no single country, topic, academic discipline, or political position dominates the landscape of Middle Eastern Studies at Berkeley. We are equally engaged with issues in contemporary Iran as we are with medieval Persian literature; with the impact of structural adjustments in Egypt and Turkey as with the history of the Ottoman Empire. In addition to our efforts to facilitate coverage of the Middle East in the University curricula, the CMES also organizes a wide variety of extra-curricular activities, including a rich interdisciplinary lecture and film series, faculty-driven colloquia and conferences, grant competitions, and several post-doctoral research programs.
One of the principal goals of the Center for Middle Eastern Studies is to support independent research by Berkeley faculty, visiting scholars, undergraduate, and graduate students. CMES funds come from a number of sources and are allocated competitively on an annual basis to academic personnel in a variety of disciplines, for both collaborative and individual projects. CMES grant programs include the Al-Falah Program for Islamic Studies, the Sultan Endowment for Arab Studies, the Hellen Diller Family Program for Israeli Visiting Scholars, and the Afaf Kanafani Undergraduate Prize for papers on women's rights in the Middle East.  We are currently in the process of developing a new Program for the Study of Muslim-Jewish Relations.
Our well-established Interdisciplinary Lecture and Film Series typically offers over 50 events during the academic year, covering a broad range of geographic and methodological territory, and usually also includes a sub-series of talks focusing specifically on Egypt co-sponsored with the American Research Center in Egypt, Northern California chapter. In collaboration with faculty members, the Center also organizes major symposia and conferences on Middle East-related topics and puts on cultural events, including photo exhibits and a Middle Eastern film series. In addition to campus events, the CMES is a regular co-sponsor of films shown in conjunction with the Arab Film Festival and the San Francisco Jewish Film Festival.
Finally, educational outreach comprises a major component of CMES programming.  With the help of the Office of Resources for International and Area Studies (ORIAS), we organize several week-long summer institutes and half-day workshops for K-12 teachers, in an effort to help meet the significant need for Middle East-related curricula and classroom materials. Given the centrality of the Middle East in world affairs, our Speakers Bureau is in especially high demand, with many requests for speakers from local schools and civic and religious groups.  In all of our activities, we strive to put a human face on the news and information from the Middle East.
Website
Mailing Address
340 Stephens, Berkeley, CA 94720 - 2314