2015 Forum Speakers
Solutions for the 2025/30 International Climate Accord: Scaling-up Clean Energy Production, Policy Innovations, and Business Investment
Dates: March 18 and 19, 2015
Location: Hearst Memorial Mining Building and Sutardja Dai Hall, UC Berkeley
Keynote Speakers
---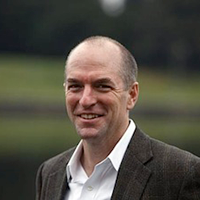 John Woolard is currently the VP Energy at Google, where he is focused on Google's global energy strategy through investment in new technology and creation of new business opportunities.   Previously, John served as the President and Chief Executive Officer of BrightSource Energy, Inc. from 2006 to 2013, where he led the development, construction, and commissioning of the $2.2 billion, 392 MW Ivanpah solar thermal power plant.
John began his career in energy at Lawrence Berkeley Labs in 1996, in the Energy and Environment Division, and then joined PG&E Energy Services to lead their efforts in Facility Information and Control Systems.   Mr. Woolard Co-Founded Silicon Energy in 1997, and served as the President, Chief Executive Officer, and Chairman as he led its growth in enterprise energy management software through its acquisition by Itron in 2003.   He then served as Vice President and General Manager of End User Solutions Business Unit and Energy Management Solutions Group at Itron through 2005.
He served on the Board of the California Clean Energy Fund, the Tuolumne River Preservation Trust, and the Strategic Advisory Board for Xcel Energy.  He is a Crown Fellow at the Aspen Institute and holds an M.B.A. from the Haas School of Business at the University of California at Berkeley, an M.A. in Environmental Planning from the University of Virginia, and a B.A. in Economics from the University of Virginia.   John is an avid whitewater kayaker, kiteboarder, and loves to spend time with his family, ideally playing outside.
---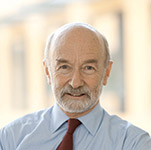 Professor Sir Mike Gregory is Head of the Manufacturing and Management Division of the Department of Engineering and of the Institute for Manufacturing (IfM), University of Cambridge.  Following an early career in industry he was the founder member of the team which established the Manufacturing Engineering Tripos, a senior undergraduate programme covering, marketing, design, production, distribution and service with very close industrial engagement. Subsequent developments in research and collaboration with industry reflected this broad view of manufacturing and led to the establishment of the IfM in 1998. The IfM now has over 230 staff and research students and a further 100 undergraduate and Masters students. Professor Gregory Chairs the UK Manufacturing Professors' Forum and Co-chairs the UK Government's BIS Manufacturing Advisory Group.  He is a Fellow of Churchill College Cambridge and of the UK Royal Academy of Engineering.
---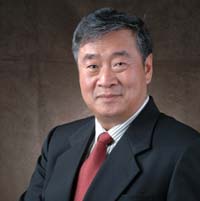 He Jiankun has been a Professor at Tsinghua University (THU) since 1970 after graduating from its Department of Engineering Physics.  During 1994-2007, he served as the Vice President and Executive Vice President of THU, the Dean of the School of Economics and Management, THU, and the Director of Low Carbon Energy Laboratory, THU. He is now the Director of the Institute of Low Carbon Economy, THU, and the Professor in Management Science and Engineering. Professor He also serves on various panels which include: the Vice Chairman of the National Experts Panel on Climate Change, the Vice Chairman of the China Society for Sustainable Development, the Vice Chairman of the China Energy Research Society, the Vice President of China Industrial Energy Conservation and Clean Production Association, the President of Beijing Association for Energy, and the Director of Beijing Experts Panel on Climate Change.
---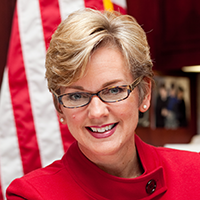 Jennifer Granholm is one of the nation's leading authorities on clean energy policy.  She currently is the Director of the American Jobs Project at UC Berkeley -- a research project to create or enhance clean energy industrial clusters in the states -- and is on the faculty of the Goldman School of Public Policy, the Law School, and is a senior research fellow at the Berkeley Energy and Climate Institute and CITRIS. She served as Michigan's 47th governor from 2003 to 2011 and as Michigan's Attorney General before that, from 1998-2002. After leaving office, she served as an advisor to Pew Charitable Trusts' Clean Energy Program where she led a national campaign for clean energy policies. She is co-chair of Priorities USA Action, a super PAC that is supporting Hillary Clinton for President in 2016.  
---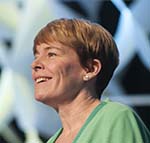 Cheryl Martin served as the Acting Director of the Advanced Research Projects Agency–Energy (ARPA-E) from December 2012 to December 2014.   She was the Deputy Director for Commercialization from August 2001 to March 2015 where she lead ARPA-E's Technology-to-Market program, which helps breakthrough energy technologies succeed in the marketplace.  Dr. Martin earned a B.A. degree in chemistry from the College of the Holy Cross. She went on to earn a Ph.D. in organic chemistry from the Massachusetts Institute of Technology (MIT). She is active in the American Chemical Society (ACS) at both the local and national levels and serves on the Board of Directors for Philabundance, the greater Philadelphia region's largest hunger relief organization.
---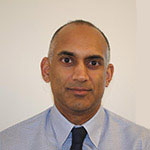 Mr. Arjun N. Murti has recently joined Warburg Pincus LLC, a private equity firm, where he serves as an advisor to the energy group. He also serves as a director on the Board of Conoco Phillips.  Previously, Mr. Murti was Co-Director of Americas Equity Research and Equity Research Analyst at Goldman, Sachs & Co. He joined Goldman Sachs in 1999 as a Vice President and served as a Managing Director from 2003 to 2006 and Partner from 2006 to 2014. During his time at Goldman Sachs, Mr. Murti worked as a sell-side equity research analyst covering the energy sector.
---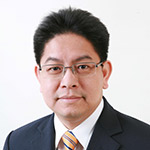 Mr. Sonny Wu is a Founding Partner and Managing Director at GSR Ventures.  He focuses on investments in the semiconductors, new materials, and new energy sectors. He has made extensive investments related to LED technology, and is an active board member for SunSun Lighting, LatticePower, ShineOn, Boston Power and SMIT.  For the last 5 years, Sonny successfully secured more than $2 Billion capital for GSR and helped a number of companies for industrial and capital expansion as well as localization in industrial parks such as Changzhou, Liyang (Jiangsu Province) and Tianjin.
Prior to GSR, Sonny held key executive positions at Nortel Networks and led the investment in Shanghai ASMC (HKEX: 3355) in 1994. He started to serve as Managing Director for Shanghai Nortel Semiconductors Corp. and Guangdong Nortel Telecom Corp. in 1995. Sonny has also been named the Honorary Citizen of Guangdong Shunde, Jiangxi Nanchang and Jiangsu Wujin, China.
Sonny grew up in China, completed his education at the University of British Columbia, the University of California at Berkeley, and the Massachusetts Institute of Technology (Sloan Fellow).
Moderators and Speakers
---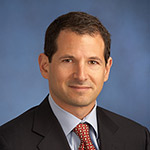 Stuart Bernstein is global head of the Clean Technology and Renewables (CTR) Group and the Venture Capital Coverage Group at Goldman Sachs. The CTR Group is responsible for advising, financing and investing in clean tech companies globally. Stuart is also head of the CTR Business Selection Committee and a member of the CTR Investment Committee and the Investment Banking Division's Technology Investment Committee.  Stuart is a trustee of the UC Berkeley Foundation and of the California Chapter of The Nature Conservancy as well as  board member of the Haas School of Business and advisor to the Berkeley Energy & Climate Institute (BECI). Stuart is a member of the Littauer Society at the Harvard Kennedy School and a member of the Center for Market Innovation's Advisory Council at the Natural Resources Defense Council (NRDC).  Stuart earned a BS, Phi Beta Kappa, from the University of California, Berkeley, in 1985. He earned an MBA and an MPA in 1991 from the Harvard Business School and the Harvard Kennedy School, respectively. Stuart and his wife, Marcella, have three children and reside in Palo Alto, California.
---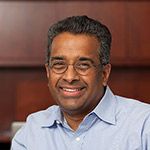 Ramamoorthy Ramesh is Associate Laboratory Director for Energy Technologies at Lawrence Berkeley National Lab, and as such has laboratory-wide responsibility for accelerating the translation of basic and applied research results into real world energy applications. Ramesh graduated with a Ph.D. in Materials Science from the University of California Berkeley, where he now holds the Purnendu Chatterjee Endowed Chair in Energy Technologies. Prior to his ALD appointment in September 2014, he served as a Faculty Senior Scientist within Berkeley Lab's Materials Sciences Division, as Director of the SunShot Initiative for the U.S. Department of Energy, and at Oak Ridge National Laboratory as Deputy Lab Director for Science and Technology.
---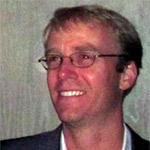 Craig Peters was an English literature major turned entrepreneur living in Japan, the UK and the US during the 1990's. In the late 90's Craig helped start a VC funded company in the financial services space, where he helped raise two rounds of financing totaling $33 million and led the operations and technology teams. After having been through two start-ups he decided to take a 90 degree turn and studied physics at the undergraduate level at UC Berkeley and subsequently received a PhD from the Materials Science Department from Stanford University (2011) where he studied the physics, reliability and stability of photovoltaic cells. After graduating Craig co-founded PLANT PV, a VC-backed start-up in the solar technology space that is focused on reducing silver usage on silicon solar cells.
---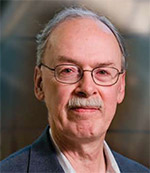 Chris Somerville is the Philomathia Professor of Alternative Energy at UC Berkeley and Director of the Energy Biosciences Institute (EBI), a research institute at UC Berkeley, Lawrence Berkeley National Lab and the University of Illinois Urbana-Champaign initiated with a $350M award from the energy company BP (www.energybiosciencesinstitute.org).  He has published more than 230 scientific papers and patents in plant and microbial genetics, genomics, biochemistry, and biotechnology. He is a member of the US National Academy of Sciences, The Royal Society of London and the Royal Society of Canada and has received numerous scientific awards including the Presidential Green Chemistry Award, and the Balzan Award which he shared with Elliot Meyerowitz (Caltech). 
---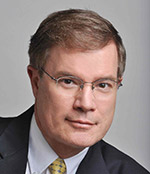 Per F. Peterson holds the William and Jean McCallum Floyd Chair in the Department of Nuclear Engineering and is the Executive Associate Dean of the College of Engineering at the University of California, Berkeley.  He performs research related to high-temperature fission energy systems, as well as studying topics related to the safety and security of nuclear materials and waste management. He was appointed in February 2010 as a member of the Blue Ribbon Commission on America's Nuclear Future and co-chaired its Reactor and Fuel Cycle Technology Subcommittee with Senator Pete Domenici.  He has served as a member or chair of numerous advisory committees for the national laboratories and National Research Council. He participated in the development of the Generation IV Roadmap in 2002 as a member of the Evaluation Methodology Group, and co-chaired its Proliferation Resistance and Physical Protection Working Group. His research in the 1990's contributed to the development of the passive safety systems used in the GE ESBWR and Westinghouse AP-1000 reactor designs. Currently his research group focuses primarily on heat transfer, fluid mechanics, and regulation and licensing for advanced reactors, including high temperature reactors using molten salts as coolants.
---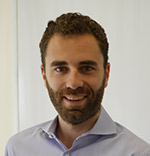 Matt Scullin is widely considered a visionary, and one of the world's leading experts in the fields of waste-heat recovery and thermoelectric product development. He has combined innovations in the fields of product marketing and "lean" business practices with expertise in semiconductor manufacturing, power generation technology, and industrial energy equipment. Matt's background includes positions at General Motors and IBM, as well as in venture capital. He holds a B.S. from the University of Pennsylvania, along with an M.S. and a Ph.D. from UC Berkeley, where we was advised by former ARPA-E head Arun Majumdar. In addition to holding 12 issued and pending patents, Matt has published multiple papers and conference proceedings. In 2012, he was named to Forbes 30 Under 30.
---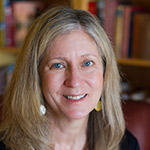 Lynn Price is a Staff Scientist and Leader of the China Energy Group at Lawrence Berkeley National Laboratory. Ms. Price has a MS in Environmental Science from the University of Wisconsin-Madison and has worked at LBNL since 1990. Ms. Price has been a member of the Intergovernmental Panel on Climate Change, which won the Nobel Peace Prize in 2007, since 1994 and is an author of the industrial sector chapter of IPCC's Fifth Assessment Report. Ms. Price has provided technical and policy-making assistance related to energy efficiency on a variety of projects since the early 1990s for the U.S. Department of Energy, Environmental Protection Agency, State Department, World Bank, United Nations Development Program, U.S. Agency for International Development, Energy Foundation China, California Energy Commission, and California Air Resources Board.
---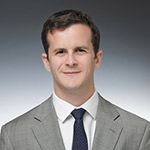 Ben Ratner is a Senior Manager at Environmental Defense Fund (EDF). Ben manages corporate engagement initiatives to minimize methane emissions from the oil and natural gas industry. His focus is developing innovative collaborations across diverse stakeholder groups to build the leadership, technology and information necessary to reduce emissions aggressively and cost effectively. Prior to joining EDF, Ben advised large corporate clients in a range of industries, as Senior Associate at the management consulting firm McKinsey & Co. Ben also practiced law at international law firm Latham & Watkins, LLP, with a focus on environmental law and regulation. He is a graduate of Stanford Law School, where he led the Mock Trial Program. Ben also is a graduate of Rice University, and former participant in Stanford Graduate School of Business's Ignite program on entrepreneurship.
---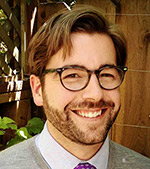 Danny Cullenward is the Philomathia Research Fellow at BECI. An energy economist and lawyer by training, Danny conducts research to inform the design and implementation of scientifically-grounded climate policy. He was the first to complete a JD/PhD in Environment and Resources (E-IPER) at Stanford University, where he was a David and Lucile Packard Stanford Graduate Fellow. Danny earned his MS in Management Science & Engineering and a BS with Honors in Earth Systems, both from Stanford University.
---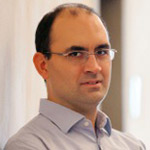 Claudio Marcantonini is the scientific coordinator of the FSR Climate at the Florence School of Regulation of the European University Institute (EUI). FSR Climate is a research group evaluating climate policies in Europe and providing a forum for discussion of research carried out in this area. Claudio holds a Ph.D. in Physics from MIT, where he collaborated with the Joint Program on the Science and Policy of Global Change and the Centre for Environmental and Policy Research. At the EUI, before joining FSR Climate, he was involved in the FSR THINK project, advising the European Commission on energy policy. Prior to that, he worked at the OECD Nuclear Energy Agency.
---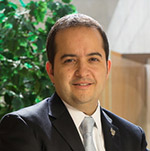 Alejandro Poiré has devoted his career to the study and construction of democracy in Mexico. His career as a Public Servant started in 2003, when he was named a senior official in Mexico's Electoral Institute (IFE). In 2005 he was awarded the Robert F. Kennedy Visiting Professorship in Latin American Studies in the Harvard Kennedy School of Government. He joined President Felipe Calderon´s administration where he served as Minister of Interior in his last year in office.  He is founder of the social enterprise Mexico Crece, which searches innovative solutions for increasing opportunities for young students. On August 2013, he was appointed Dean of the School of Government and Public Transformation of Tecnológico de Monterrey.
---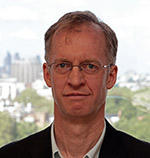 Eric M. Yeatman has been a member of academic staff in Imperial College London since 1989, and Professor of Micro-Engineering since 2005. He is Deputy Head of the Department of Electrical and Electronic Engineering, and Co-Director of the college's Digital Economy Lab. He is a Fellow and Silver Medalist of the Royal Academy of Engineering, and a Fellow of the IEEE. Prof. Yeatman is also co-founder and director of Microsaic Systems plc, which develops and markets miniature mass spectrometers for portable chemical analysis. His current research interests are in energy sources for wireless devices (particularly energy harvesting), radio frequency and photonic MEMS devices, pervasive sensing and sensor networks.
---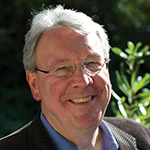 David Dornfeld leads the Laboratory for Manufacturing and Sustainability (LMAS) (lmas.berkeley.edu) with research in green and sustainable manufacturing; monitoring and analysis of manufacturing processes, precision manufacturing; and intelligent sensors, machine interoperability and data analytics for process monitoring and optimization. He joined the faculty of UC Berkeley in the Mechanical Engineering Department in 1977 and is presently Professor of Manufacturing Engineering, and currently the Chair of the Mechanical Engineering Department. Dornfeld holds an appointment as Special Division Deputy, Engineering Division at Berkeley National Lab. Professor Dornfeld is a Member of the National Academy of Engineering (NAE) and Fellow Member of the American Society of Mechanical Engineers (ASME). He consults on green and sustainable manufacturing, mechanical design, manufacturing productivity, sensors, automation and process modeling and the associated intellectual property issues. His blog on green manufacturing can be found at: http://green-manufacturing.blogspot.com/
---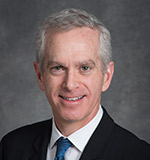 William Collins is an internationally recognized expert in climate modeling and climate change science. His personal research concerns the interactions among greenhouse gases and aerosols, the coupled climate system, and global environmental change. 
At Lawrence Berkeley National Laboratory (LBNL), he heads the Climate Sciences Department, leads the Carbon and Climate Sciences Program, and directs the Center at LBNL for Integrative Modeling of the Earth System (CLIMES). At the University of California, Berkeley, he teaches in the Department of Earth and Planetary Science and directs the new multi-campus Climate Readiness Institute (CRI).  Collins also serves as the Chief Scientist for the Department of Energy's Accelerated Climate Model for Energy (ACME) program.  Before joining Berkeley and Berkeley Lab, Dr. Collins was a senior scientist at the National Center for Atmospheric Research (NCAR) and served as Chair of the Scientific Steering Committee for the DOE/NSF Community Climate System Model project. He was a Lead Author on the Fourth Assessment of the Intergovernmental Panel on Climate Change (IPCC), for which the IPCC was awarded the 2007 Nobel Peace Prize, and was also a Lead Author on the recent Fifth Assessment.
---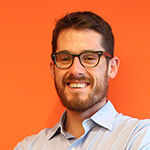 Jacob Levine is Director of Strategy & Chief of Staff at Opower, Inc. Opower's mission is to give everyone the information, control, and motivation they need to save energy. From 2009-2010, Levine served on the staff of the White House Office of Energy and Climate Change, where he worked on a host of innovative energy policies, including the most stringent fuel economy standards ever set and the first-ever greenhouse gas emissions standards for cars and trucks. Jake served as a member of President Obama's delegation to the U.N. Framework Convention on Climate Change's Conference of Parties in Copenhagen, and on the 2009 Presidential Inaugural Committee. During the 2008 presidential campaign, Jake traveled with then-Senator Obama to more than 20 states and Europe, managing the national press corps. In his capacity as Chief of Staff to Opower's President Alex Laskey, Levine leads Opower's business development in emerging markets, with a focus on China and Brazil. Levine graduated cum laude from Harvard College, and received his law degree from Harvard Law School.
---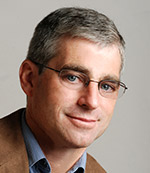 David Culler is a Professor and Chair of Computer Science, Chair of Electrical Engineering and Computer Sciences, and Faculty Director of i4energy at the University of California, Berkeley.  He has done seminal work on networks of small, embedded wireless devices, planetary-scale internet services, parallel computer architecture, parallel programming languages, and high performance communication, and including TinyOS, PlanetLab, Networks of Workstations (NOW), and Active Messages. He is currently focused on utilizing information technology to address the energy problem and is co-PI on the NSF CyberPhysical Systems projects LoCal and ActionWebs and PI on Software Defined Buildings.  Professor Culler received his B.A. from U.C. Berkeley in 1980, and M.S. and Ph.D. from MIT in 1985 and 1989. 
---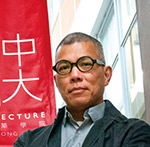 Edward Ng is Professor of Architecture in the School of Architecture of The Chinese University of Hong Kong (CUHK). He is the first incumbent of the Yao Ling Sun Endowed Chair in Architecture. He specializes in Green Building, Environmental and Sustainable Design, and Urban Climatology for City Planning. At CUHK, Professor Ng is also the Director of the Master of Science of Sustainable and Environmental Design Programme, the Associate Director of the Institute of Future Cities (IOFC), and the Team Leader of Urban Sustainability and Public Health in the Institute of Energy, Environment and Sustainability (IEES). As an environmental consultant to the Government of the Hong Kong Special Administrative Region, Professor Ng developed the performance-based daylight design practice note, the Air Ventilation Assessment Technical Guidelines and the Urban Climatic Maps for City Planning.   Professor Ng obtained his doctoral degree from the University of Cambridge.
---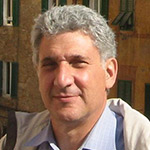 John Zysman is professor of Political Science at UC Berkeley and Co-director of the Berkeley Roundtable on the International Economy.  He has worked with governments and firms in Europe, the United States, and Asia on issues of green policy and strategy.  Can Green Sustain Growth: From the Religion to the Reality of Sustainable Prosperity, co-authored with Mark Huberty, (Stanford University Press 2014) sets out the strategy for addressing green growth.
---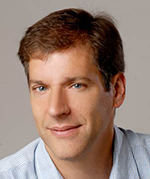 Dan Kammen is the Class of 1935 Distinguished Professor of Energy at the University of California, Berkeley, with parallel appointments in the Energy and Resources Group, the Goldman School of Public Policy, and the Department of Nuclear Engineering. He was appointed the first Environment and Climate Partnership for the Americas (ECPA) Fellow by Secretary of State Hilary R. Clinton in April 2010. Kammen is the founding director of the Renewable and Appropriate Energy Laboratory (RAEL), Co-Director of the Berkeley Institute of the Environment, and Director of the Transportation Sustainability Research Center.
---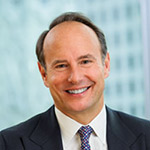 Jeff McDermott is the Managing Partner of Greentech Capital Advisors, which serves companies transforming the world's resources, industrial and energy infrastructure.  Jeff has over 30 years of transaction experience working on mergers and acquisitions and financings.  He has strong relationships with large global companies and extensive transaction valuation, negotiation, and structuring experience.  Jeff believes that properly structured investments, partnerships, and acquisitions can create win-win outcomes for leading Sustainable Infrastructure companies as well as the large industrial, power, and energy companies seeking to create enduring shareholder value.
---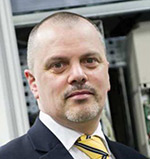 Tim Green is Director of the Energy Futures Lab. He is a Professor of Electrical Power Engineering at Imperial College London and the Deputy Head of the Electrical and Electronic Engineering Department. Tim Green received a B.Sc. (Eng) from Imperial College London, UK in 1986 and a Ph.D. from Heriot-Watt University, Edinburgh, UK in 1990. Both degrees were in electrical engineering. He is a Chartered Engineer in the UK. He was a Lecturer at Heriot Watt University until 1994. His research interest is in formulating the future form the electricity network to support low-carbon futures. He leads the HubNet consortium of 8 UK universities coordinating research in low-carbon energy networks and is the Network Champion for the Research Councils UK.
---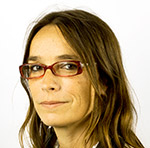 Nadia Maïzi is Professor of Applied Mathematics at the MINES ParisTech, and has been running the Center for Applied Mathematics, since May 2000, where she leads a team of 45 researchers and PhD students involved in energy and climate issues, and namely smart grids. Since October 2014, she is the representative of the Ministry of Research in the industrial plan on smart grids in France, and leads two national actions.
Nadia is also Director of the ParisTech Chair Modeling for sustainable development (www.modelisation-prospective.org) for MINES ParisTech: a 5 years project renewed in 2014 where the ambition of prospective modeling is to provide consistent tools for the dialogue in the energy and climate fields between decision makers, experts and scientists. The Chair is funded by EDF, ADEME, GRTgaz, SCHNEIDER Electric and the French Ministry for Sustainable Development. In this framework, Nadia heads the ParisTech Non Governmental delegation at the United Nations Framework Convention on Climate Change since 2009.
---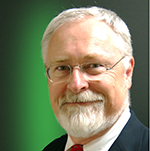 Alex McEachern  is recognized worldwide as the leading authority on power grid disturbances.   This year he will be the Keynote speaker at power quality conferences in the U.S., China, Russia, Brazil, and India.  He is an Investigator on two multi-million dollar Department of Energy research projects, and he has been awarded 30 patents.  Companies he has founded, including Power Standards Lab and Power Sensors Ltd., are responsible for more than 3,000 human-years of power instrumentation development and production.
---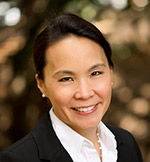 Janice Lin brings more than two decades of experience in clean energy strategy, market development, and corporate strategy to Strategen. During this time she has advised a diverse range of clients including renewable energy equipment manufacturers and service providers, large corporations diversifying into clean energy, and real estate developers building sustainable communities.  
Janice co-founded the California Energy Storage Alliance (CESA) in 2009, and currently serves on the Board of Advisors for the Energy Policy Initiatives Center (EPIC) and the Energy Storage Committee of Joint Venture Silicon Valley.  She is also a Member of the Advisory Council of the German American Chamber of Commerce.  Janice is the winner of ESA's 2013 Phil Symons Energy Storage Award, and NAATBATT's 2014 Market Development Award.
---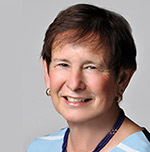 Catherine P. Koshland is the Vice Chancellor for Undergraduate Education at the University of California, Berkeley, and the Wood-Calvert Professor in Engineering. Professor Koshland graduated with a B.A. in Fine Arts from Haverford College, and received her M.S. in 1978 and her Ph.D. in 1985 in Mechanical Engineering from Stanford University. 
Dr. Koshland's research is at the intersection of energy, air pollution and environmental (human) health emphasizing mechanistic approaches as well as a systems perspective. Her combustion research has focused on pollutant formation including chlorinated hydrocarbons and particulates, on the impacts of particulates and nano-particles on human health, and the development of advanced diagnostic tools for non-intrusive monitoring of combustion.  She has worked in green manufacturing and industrial ecology, addressing the conception and assessment of environmental and health dimensions to improve energy and manufacturing technologies.  Her work includes critical assessments of environmental policy, and social and environmental impacts that result from the implementation of new technology or regulation.
Among Vice Chancellor Koshland's responsibilities are major operating units including  University Extension; Summer Sessions, Study Abroad and Lifelong Learning; the Student Learning Center, the Athletic Study Center, The Center for Teaching and Learning, The BLUM Center, Educational Technology Services, American Cultures, and Berkeley Connect. She co-chairs the Undergraduate Initiative with Provost Steele.
---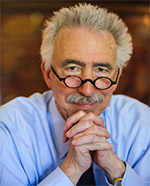 Nicholas B. Dirks became the 10th chancellor of the University of California, Berkeley on June 1, 2013. An internationally renowned historian and anthropologist, he is a leader in higher education and well-known for his commitment to and advocacy for accessible, high-quality undergraduate education in the liberal arts and sciences, to the globalization of the university, and to innovation across the disciplines as well as in applied and basic fields.
Before coming to Berkeley, he was the executive vice president for the arts and sciences and dean of the faculty at Columbia University, where, in addition to his work on behalf of undergraduate programs, he improved and diversified the faculty, putting special emphasis on interdisciplinary and international initiatives. The Franz Boas Professor of Anthropology and History, Dirks joined Columbia in 1997 as chair of the anthropology department. Prior to his appointment at Columbia, he was a professor of history and anthropology at the University of Michigan for 10 years, before which he taught Asian history and civilization at the California Institute of Technology.
Dirks has held numerous fellowships and scholarships and received several scholarly honors, including a MacArthur Foundation residential fellowship at the Institute for Advanced Study at Princeton, a Guggenheim Fellowship, and the Lionel Trilling Award for his book Castes of Mind. He is a fellow of the American Academy of Arts and Sciences, and serves on numerous national and international bodies, as adviser or member of the board. He is also a Fellow at the Council on Foreign Relations.
---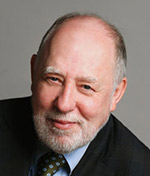 Graham Fleming, Melvin Distinguished Professor of Chemistry, currently serves as UC Berkeley's Vice Chancellor for Research, a position which he assumed in April 2009.  Fleming has also served as the Deputy Director of the Lawrence Berkeley National Lab from 2005-2007. Through joint appointments as Melvin Calvin Distinguished Professor of Chemistry at UC Berkeley, and Founding Director of both the Berkeley Lab's Physical Biosciences Division and UC Berkeley's California Institute for Quantitative Biosciences (QB3), he has re-shaped the intersection of physical and biological sciences, while maintaining his own investigations into ultrafast chemical and biological processes, in particular, the primary steps of photosynthesis Throughout his administrative career, Fleming has remained a highly active scientific researcher.  He has authored or co-authored close to 500 publications, and is widely considered to be one of the world's foremost authorities on ultrafast processes.
---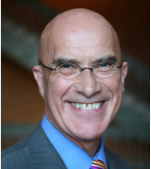 Paul Wright is the A. Martin Berlin Professor of Mechanical Engineering and Director of the Berkeley Energy and Climate Institute. HIs research takes place in the Advanced Manufacturing for Energy (AME) laboratory. Funds from industry, foundations, the federal government, and the California Energy Commission (CEC), support an integrated research program on the resilience & analytics of energy systems. Individual PhD projects cover a broad spectrum: Communicating MEMS-sensors for advanced electrical-grids and gas distribution systems; Energy harvesting; 3D printing of storage systems; Demand Response, and Condition Based Monitoring (CbM) of energy systems. These projects are the catalysts for start-ups such as Imprint Energy and Wireless Industrial Technologies. .