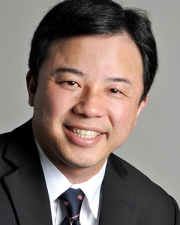 Xiang Zhang
Department
Dept of Mechanical Engineering
Research Expertise and Interest
mechanical engineering
,
rapid prototyping
,
semiconductor manufacturing
,
photonics
,
micro-nano scale engineering
,
3D fabrication technologies
,
microelectronics
,
micro and nano-devices
,
nano-lithography
,
nano-instrumentation
,
bio-MEMS
Research Description
The Zhang Lab is a highly interdisciplinary research group in nanoscience and engineering, with expertise in optical and electrical measurements, material synthesis, and theoretical modeling. Their research has primarily focused on the interaction of light with nanostructures, leading to exotic electromagnetic properties not found naturally. These phenomena have plentiful applications in photonics, imaging, energy, and others.