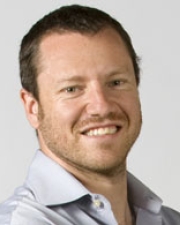 William Fuchs
Title
Assistant Professor
Research Expertise and Interest
Bargaining
,
Contracting with limited enforcement
,
Private Monitoring
,
dynamics
Research Description
Publication Highlights:
"Bargaining with Arrival of New Traders,'' forthcoming in the American Economic Review.
"Contracting with Repeated Moral Hazard and Private Evaluations,'' Volume 97, Number 4, September 2007 American Economic Review.
"Monetary Union with Voluntary Participation,'' No.2, Volume: 73, April 2006 Review of Economic Studies.