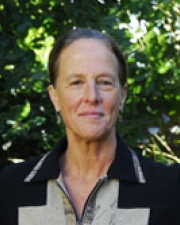 Wendy Brown
Department
Dept of Political Science
Research Expertise and Interest
feminist theory
,
critical theory
,
theories of neoliberalism
,
public higher education
,
nineteenth and twentieth century political theory
Research Description
Professor Brown received her Ph.D in Political Philosophy from Princeton University in 1983. Her fields of interest include the history of political theory, feminist theory, contemporary critical theories of law, nineteenth and twentieth century Continental theory, and contemporary American political culture. Her books include Manhood and Politics: A Feminist Reading in Political Theory (Rowman and Littlefield, 1988), States of Injury: Power and Freedom in Late Modernity (Princeton, 1995), Politics Out of History (Princeton, 2001), Left Legalism/Left Critique, co-edited with Janet Halley (Duke, 2002), Edgework: Essays on Power and Knowledge (Princeton, 2005), Regulating Aversion: Tolerance in the Age of Identity and Empire (Princeton 2006), Walled States, Waning Sovereignty (Zone 2010); The Power of Tolerance, with Rainer Forst (Columbia, 2014); Undoing the Demos (Zone, 2015); In the Ruins of Neoliberalism (Columbia, 2019). Her articles appear in a range of European and American journals and anthologies concerned with law, political theory, cultural theory, and feminist thought.   Her work has been translated into more than 20 languages. 
In the News
October 15, 2019
When President Donald Trump was elected in 2016, he vowed to build a "big, beautiful wall" between the United States and Mexico. But the more than 700 miles of barriers already in place at the border — mostly built in the 1990s and early 2000s — have already created more harm than good, says Wendy Brown, a professor of political science at UC Berkeley.