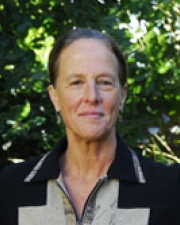 Wendy Brown
Title
Professor of Political Science
Department
Dept of Political Science
Research Expertise and Interest
feminist theory
,
critical theory
,
theories of neoliberalism
,
public higher education
,
nineteenth and twentieth century political theory
Research Description
Professor Brown received her Ph.D in Political Philosophy from Princeton University in 1983. Her fields of interest include the history of political theory, feminist theory, contemporary critical theories of law, nineteenth and twentieth century Continental theory, and contemporary American political culture. Her books include Manhood and Politics: A Feminist Reading in Political Theory (Rowman and Littlefield, 1988), States of Injury: Power and Freedom in Late Modernity (Princeton, 1995), Politics Out of History (Princeton, 2001), Left Legalism/Left Critique, co-edited with Janet Halley (Duke, 2002), Edgework: Essays on Power and Knowledge (Princeton, 2005), Regulating Aversion: Tolerance in the Age of Identity and Empire (Princeton 2006), and Walled States, Waning Sovereignty (Zone 2010) as well as edited volumes comprising her essays in French, Swedish, Bulgarian, German and French. Her articles appear in a range of European and American journals and anthologies concerned with law, political theory, cultural theory, and feminist thought. She is currently working on a book concerned with Marx's critique of religion and also on the politics and economics of public higher education.