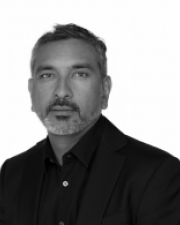 Vishaan Chakrabarti
Title
William W. Wurster Dean, College of Environmental Design; Professor
Research Expertise and Interest
Research Description
With over twenty-five years of proven experience authoring and implementing visionary architecture and urbanism, Vishaan Chakrabarti is the William W. Wurster Dean of the College of Environmental Design. Simultaneously he serves as the Founder and Creative Director of Practice for Architecture and Urbanism (PAU). His highly acclaimed book, A Country of Cities: A Manifesto for an Urban America (Metropolis Books, 2013), argues that a more urban United States would result in a more prosperous, sustainable, joyous, and socially mobile nation.
His professional portfolio spans major new academic and institutional commissions; a mixed use village in Ulaanbaatar, Mongolia; a 100% social housing neighborhood in East New York including supportive housing for the formerly homeless; a master plan for the area surrounding Michigan Central Station in Detroit; attainable housing in Newark; the master plan and first buildings at both the Domino Sugar and Essex Crossing sites in New York; and a range of celebrated public spaces and waterfronts. In addition to their commissioned work, PAU takes on numerous pro-bono social advocacy projects; more about the firm's work can be found on their website, here.
After the tragic events of 9/11, Vishaan was appointed to be the planning director for Manhattan. In this position he collaborated on the now-realized efforts to save the High Line, extend the #7 subway line, rebuild the East River Waterfront, transform the Columbia University campus, and reincorporate the street grid at the World Trade Center site. He holds a Master of Architecture degree from the University of California, Berkeley; a Master of City Planning degree from the Massachusetts Institute of Technology; and dual bachelor's degrees in art history and engineering from Cornell University. He is a registered architect in the States of New York, Michigan, and Pennsylvania and is registered with NCARB. Chakrabarti is a former faculty member at Columbia University and the University of Virginia.