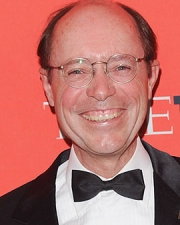 Tim D. White
Title
Professor of the Graduate School
Department
Dept of Integrative Biology
Research Expertise and Interest
anthropology
,
Africa
,
paleontology
,
paleoanthropology
,
human evolution
,
human osteology
,
taphonomy
,
zooarchaeology
,
cannibalism
,
American Southwest
,
Ethiopia
Research Description
Tim White's research into multiple dimensions of human evolution emphasizes field and laboratory studies designed to acquire new data on the skeletal biology, environmental context, and behavior of hominids spanning the Neogene.
Research underway includes fieldwork in Ethiopia and Turkey, and laboratory studies in both countries and in Berkeley. Former and current graduate students and postdoctoral scholars have done fieldwork and/or laboratory studies in China, France, Tanzania, Malawi, Kenya, Jordan, Turkey, and Ethiopia. White directs the Laboratory for Human Evolutionary Studies, an international center for multidisciplinary research and training.