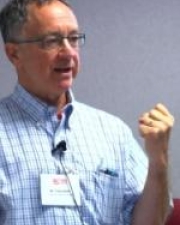 Thomas B. Gold
Title
Professor of the Graduate School
Research Expertise and Interest
post-socialism
,
China
,
sociology
,
East Asian studies
,
comparative institutions
,
Pacific Rim societies
,
Taiwan
,
globalization and development
Research Description
I study social change on both sides of the Taiwan Strait. For mainland China, I am revising papers on the role of International Non-Governmental Organizations as a way of understanding how global civil society is linking up with Chinese society at the grassroots, mediated by individuals as well as the internet. I am using case studies of Pacific Environment and Wokai. Wokai provides microcredit and this research builds on my earlier study of the emergence of the urban micro-entrepreneurial sector. There is a video of a talk I gave on this at: www.youtube.com/watch?v=_fSgliZzMEA. For Taiwan, my main project is a book on social change since the end of martial law in 1987.