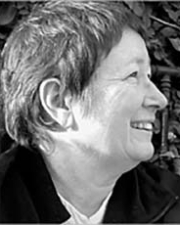 Susan Ubbelohde
Title
Professor of Architecture
Research Expertise and Interest
India
,
architecture
,
climate and architecture
,
Le Corbusier
,
Kahn
,
Correa
,
Doshi
,
culture and practice
,
daylighting design tools
,
software evaluation
,
sky simulator design
,
low-energy design
,
California residential industry
Research Description
Professor Ubbelohde's recent work includes daylight consulting on the Oberlin College Environmental Studies Center, NIKE European Headquarters and The Gap Corporate Campus for William McDonough Architects. Co-author of Inside Out: Design Procedures for Passive Environmental Technologies and co-editor of Making Environments: Technology and Design. Numerous publications on daylighting design and design tools, climate-responsive design of vernacular and contemporary architecture. Honors include the Morse-Alumni Award for Undergraduate Teaching from the University of Minnesota, the Indo-American Fellowship from CIES/Fullbright, and a Progressive Architecture Research Citation. Teaches design studio and seminars in architectural theory, climatic design and lighting. Current research activity includes climate and architecture (Le Corbusier, Kahn, Correa, Doshi, India, culture and practice), daylighting design tools (software evaluation and sky simulator design) and low-energy design for the California residential industry.