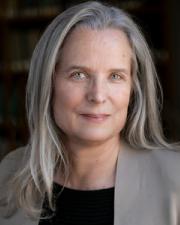 Research Expertise and Interest
disability studies
,
20th-century poetry
,
literature and politics
,
war literature
,
feminist theory
,
cultural studies
,
English
,
American poetry
Research Description
Susan Schweik's last book was The Ugly Laws: Disability in Public.  She is completing a book tentatively titled Unfixed:  How the Women of Glenwood Asylum Overturned Ideas about IQ, & Why You Don't Know About Their Work. In 2018 she was awarded the Jeanette K. Watson Distinguished Visiting Professorship at the Humanities Center, Syracuse University. A recipient of Berkeley's  Chancellor's Award for Advancing Institutional Excellence, she has been involved with the development of disability studies at Berkeley for over 20 years. She was co-coordinator of the Ed Roberts Fellowships in Disability Studies post-doctoral program at Berkeley (coordinated by the Institute for Urban and Regional Development).  Her proudest honor is the name sign given to her by students at Gallaudet: see www.youtube.com/watch?v=r430KOg_nt8&feature=youtu.be&hd=1.
Third person pronouns: she/her.
In the News
May 11, 2011
UC Berkeley on May 11 announced a new research initiative that will make it a worldwide leader in disability studies. It includes two new faculty positions and multidiscipinary research projects related to disability that involve 10 faculty members from eight campus units. The effort will be housed in the Haas Diversity Research Center.