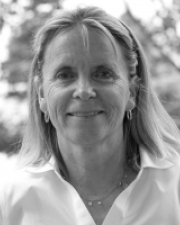 Susan D. Holloway
Department
Berkeley School of Education
Research Expertise and Interest
Japan
,
development
,
education
,
cognition
,
child development
,
early childhood education
,
families
,
young children in diverse societies
,
thoughts
,
values and expectations of parents
,
socialization and education of young children
Research Description
Susan Holloway's research explores the conditions that support parents' childrearing goals and practices, emotional wellbeing, and parenting self-efficacy. She takes an interdisciplinary approach to this work, drawing from developmental psychology as well as sociology, anthropology, and feminist studies. Much of her research has examined the connections between educational institutions and families from non-dominant groups as defined by their position at the intersection of social class, race/ethnicity, immigrant status, and/or sexual preference.  She has conducted a substantial amount of work in Japan, Italy, China, and Korea. Her publications include several books, including Contested Childhood: Diversity and Change in Japanese Preschools, published by Routledge (2000) and Women and Family in Contemporary Japan, published by Cambridge University Press (2010). I also co-authored the book Through My Own Eyes: Single Mothers and the Cultures of Poverty, published by Harvard University Press (1997). Holloway retired from the Graduate School of Education in 2019, and is now Professor of the Graduate School at UCB.