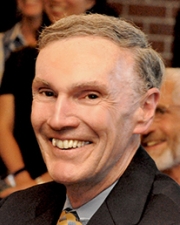 Stephen Shortell
Department
Dept of Sociology
Haas School of Business
Research Expertise and Interest
health care systems
,
strategy change and adaptation
,
organizational performance
,
organizational and managerial correlates of continuous quality improvement
,
health care outcomes
,
empirical analysis of physician-organizational relationship
Research Description
Stephen M. Shortell is a Professor of Health Policy and Management and Dean Emeritus whose expertise is in policies and practices to reform health care delivery and improve the value of care (lower cost and higher quality) provided to patients.
In the News
May 4, 2020
As the COVID-19 pandemic rages across the country, it has brought unprecedented strain on hospitals and clinics, from a shortage of testing and medical supplies to issues in access among rural and underserved populations. The disease has put a spotlight on some of these inequities, while also revealing holes in the healthcare delivery system that can have lasting side effects on patients and providers.
March 10, 2020
While public health officials and policymakers race to contain the spread of the novel coronavirus COVID-19 in the United States, they must also grapple with a daunting reality: Approximately 27 million Americans, or about 9% of the population, live without any form of health insurance. In the state of California, those without insurance number about 3 million and about 7.5% of the population.
November 16, 2010
As part of a federal initiative to examine the environmental factors influencing children's health, UC Berkeley will receive three federal grants totalling $16.5 million. Work at three School of Public Health centers will be supported by the grants.