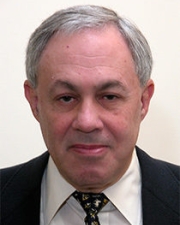 Stephen D. Sugarman
Title
Roger J. Traynor Professor of Law
Research Expertise and Interest
public health
,
torts
,
education
,
school finance
,
tobacco
,
school choice
,
auto insurance
,
disaster law
,
performance-based regulation
,
children families
,
welfare and social insurance
,
employee benefits
,
employment law
Research Description
Stephen Sugarman joined the Berkeley Law (Boalt) faculty in 1972. He regularly teaches Torts, and occasionally teaches Food Law and Policy, Sports Law, Educational Policy and Law, and other courses in the social justice curriculum. Sugarman has been a visiting professor at the London School of Economics; University College, London; the University of Paris; the European University Institute, Florence; Kobe University Faculty of Law; Kyoto University Faculty of Law; Tel Aviv University Faculty of Law; and Columbia University School of Law. At Berkeley Law he served as associate dean from 1980 to 1982 and from 2004 to 2009.
In the News
December 2, 2010
Researchers at Berkeley Law and Georgetown Law have released a blueprint for a national insurance program — which would replace wages when people need to take time off for health and care-giving. The report says this need is no longer an issue for individual families or select industries, but a national priority with major social and economic implications.