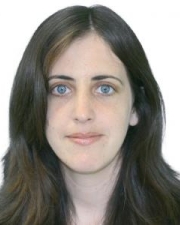 Sonia Bishop
Title
Associate Professor
Research Expertise and Interest
cognitive neuroscience
,
neural mechanism supporting attention
,
emotions and their interactions
,
individual differences in cognitive control and emotional responsivity; neural substrate of anxiety; genetic factors modulating recruitment of cortical control and limbic affective mechanisms
In the News
April 17, 2020
The intense social isolation, stress and uncertainty surrounding COVID-19 is shaping up to be its own mental health pandemic. Already, spikes in post-traumatic stress disorder are being documented among vulnerable populations, health workers and other front-line personnel.
March 20, 2020
Excessive worry about COVID-19 is becoming a mental health pandemic unto itself. But when is anxiety useful, and when is it destructive? At UC Berkeley, Sonia Bishop, associate professor of psychology and cognitive neuroscience, has studied anxiety and how it affects decision-making.