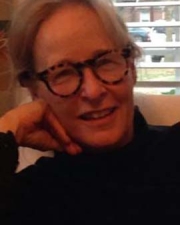 Shannon C. Stimson
Department
Dept of Political Science
Research Expertise and Interest
politics in Shakespeare
,
history of early modern political thought
,
history of political and economic thought
,
constitutionalism and modern jurisprudence
Research Description
Shannon Stimson has taught at Berkeley since 1992. She received her Ph.D. from Harvard University where she taught from 1984-1991. Professor Stimson has held a Fulbright Professorship at Sussex University, and has been elected the Christensen Fellow of St. Catherine's College, Oxford University, a Distinguished Visiting Fellow of Queens' College, Cambridge University and most recently, the John K. Castle Professorship in Ethics, Economics, and Politics at Yale University (2009-2010).
Her areas of teaching and research interest include the History of Early Modern and Modern Political Thought; Greek and Roman Political Thought; Political Economy and the History of Economic Thought; Constitutionalism and Modern theories of Jurisprudence; and Politics in Shakespeare. She currently serves on the editorial board of the Adam Smith Review, and has served on the editorial Board of the American Political Science Review. At Berkeley, she has served as Interim Chair of Inter-Governmental Studies, has Chaired the IGS Faculty Advisory Board and served as a Co-Director of the Travers Program in Ethic and Governmental Accountability.
Stimson is coauthor of After Adam Smith: A Century of Transformation in Politics and Political Economy, and recipient of the 2011 David and Elaine Spitz Prize of the International Conference for the Study of Political Thought. The prize is awarded to the best book in liberal or democratic theory written over the previous two years. She is co-editor and co-author of Modern Political Science (Princeton, 2007); author of The American Revolution in the Law: Anglo-American Jurisprudence before John Marshall (Princeton University Press and Macmillan, Ltd., London, 1990); Ricardian Politics, (co-authored, Princeton University Press, 1991); and Writing a National Identity: Political, Economic and Cultural Perspectives on the Written Constitution (co-edited, Manchester University Press, 1993). She has published numerous articles on Anglo-American jurisprudence and political and economic thought from the 18th through the 20th centuries, on the philosophy, politics, and jurisprudence of the Scottish Enlightenment, in American and European journals, and collected volumes.
Her current research projects include an edited volume of essays on the political, economic and social thought of Thomas Robert Malthus (Yale University Press), and a study of the character and use of history in Shakespearean drama.