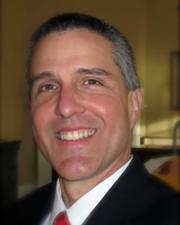 Ross Levine
Title
Willis H. Booth Professor of Banking and Finance
Research Expertise and Interest
Bank Regulation
,
Central Banks
,
intellectual property
,
entrepreneurship
,
economic growth
,
International Financial Institutions
Research Description
Ross Levine's research focuses on how financial regulations and policies influence the functioning of financial institutions and markets and how this in turn shapes economic growth, entrepreneurship, income inequality, and the economic opportunities and health of individuals, as well as the stability of financial systems and economies. This work has strong links to political economy factors since there are inextricable connections between finance and politics.
Other research examines the cognitive and noncognitive traits of entrepreneurs: Who becomes and succeeds as an entrepreneur?
And, he also studies the role of the World Bank, the International Monetary Fund, and other international institutions in fostering economic development.
In the News
March 22, 2018
Businesses are more likely to be environmentally friendly if it's easier for them to borrow money.