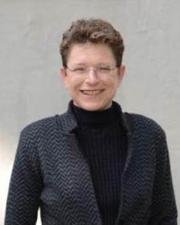 Robin Einhorn
Title
Professor of History
Research Expertise and Interest
taxation
,
United States political history
,
urban history
,
nineteenth century
Research Description
Robin Einhorn (Chicago, 1988).  Preston Hotchkis Professor in the History of the United States.  Primary field is U.S., particularly political economy.  My core emphasis has been the 19th century, but my research and teaching have always spilled over significantly into the 18th and 20th.  Interests include taxation, public policy, constitutional politics, federalism, slavery, cities, and the role of sectional conflicts in shaping major trends in American political development.  Current project is an overview book about the history of U.S. tax policy.