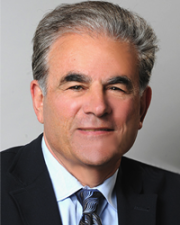 Richard M. Scheffler
Title
Distinguished Professor of Health Economics and Public Policy, Director, The Nicholas C. Petris Center
Department
Goldman School of Public Policy
School of Public Health
Research Expertise and Interest
health economics
,
mental health economics
,
Health Market Analysis
,
health policy and economics
,
health policy and management
,
Health Workforce
,
Human Resources for Health
,
global health
,
health and social behavior
,
consumer choice
Research Description
Richard Scheffler's research is based in health economics and public policy, and spans both a domestic and international focus. He is is the Director of the Nicholas C. Petris Research Center on Healthcare Markets and Consumer Welfare, which focuses on consumer protection, affordability, and access to health care, especially for low and middle-income populations. His research focuses include competition and regulation in health care markets, the ACA and Covered California, universal health coverage, and the organization and financing of mental health services, particularly ADHD and Anxiety Disorder. He also holds the Chair in Healthcare Markets and Consumer Welfare endowed by the Office of the Attorney General for the State of California, and served as the Co-Director of the Berkeley Forum for Improving California's Healthcare Delivery System.
In the field of Global Health, he is the Director of the Global Center for Health and Economic Policy Research, and has focused on issues of global health workforce, pay for performance, and social capital and health. Dr. Scheffler has been a visiting scholar at the World Bank, the Rockefeller Foundation in Bellagio, and the Institute of Medicine at the National Academy of Sciences, and has consulting for the World Bank, WHO, and the OECD on global health economics issues.  Professor Scheffler has been a Fulbright Scholar at Pontifica Universidad Catolica de Chile in Santiago, Chile, and at Charles University, Prague, Czech Republic, and in 2015, was awarded the Gold Medal for Charles University in Prague for his longstanding and continued support of international scientific and educational collaboration.
Dr. Scheffler's current research projects include the multi-year study "Impact of Health Care Market Concentration on Prices and Premiums," supported by the Commonwealth Fund, and "The Causes and Consequences of Anxiety Disorder in Millennials," supported by the Goldman School of Public Policy.
In the News
April 18, 2019
The number of 18- to 26-year-old students who report suffering from anxiety disorder has doubled since 2008, perhaps as a result of rising financial stress and increased time spent on digital devices, according to preliminary findings released Thursday by a team of UC Berkeley researchers.
May 2, 2016
A new study suggests Covered California's authority to select health insurers successfully held down premium costs.