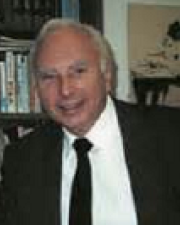 Richard Abrams
Title
Professor of the Graduate School, Department of History
Research Expertise and Interest
politics
,
recent U.S. history: business foreign relations
,
etc.
Research Description
In addition to recent U.S. history, I lecture frequently on the history of world industrialization. My most recent publication: America Transformed: Sixty Years of Revolutionary Change, 1941-2001 (Cambridge U. Press, 2006)-- covers culture,business, racial and gender relations, the demise of personal privacy, the collapse of the liberal Democratic coalition, and the rise of modern conservatism.