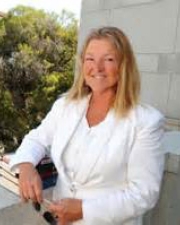 Renate Holub
Title
Adjunct Associate Professor Emeriti
Department
Dept of Interdisciplinary Studies (ISF)
Research Expertise and Interest
feminist theory
,
human rights
,
Arendt
,
knowledge and morality regimes in Europe
,
multicultural rights
,
Muslim intellectuals
,
critical theory and globalization
,
intellectuals and rights and states
,
Gramsci
,
Vico
,
Benjamin
,
Polanyi
,
Comparative European Studies
,
evolution of rights and laws
,
global democratic consciousness
,
jurisprudence of conscience
Research Description
I am interested in the evolution of predominant knowledge and morality regimes in political philosophy, international relations theory, and international law. Since such regimes to not generate themselves but are promoted, transmitted, and maintained by 'intellectuals' who move in specific historical spaces and times, my research also focuses on the concept of the 'materiality' of intellectuals. In addition, I have examined the extent to which European intellectuals had developed a 'global democratic consciousness' before the advent of globalization, as well as the presence of a 'jurisprudence of conscience' in national and international jurisprudence. I have been inspired by Gramsci's theory of intellectuals and by feminist theory. Through fieldwork in Asia, Africa, and Latin America, as well as in Muslim majority countries, I have been able to compare predominant epistemological of the transatlantic worlds with innovative epistemological points of view and global critical theories which have emerged from outside Europe and North America over the past fifteen years. My book on Antonio Gramsci: Beyond Marxism and Postmodernism has been translated into Farsi and Korean. I am currently working on a book entitled Human Rights Before the State: On Vico's Theory of Global Justice. 
Current Research Expertise and Interests:
knowledge and morality regimes in Europe; Multicultural Rights; Human Rights, Muslim Intellectuals; critical theory and globalization; feminist theory; intellectuals, rights, and states; Gramsci; Vico; Benjamin; Polanyi; Hannah Arendt; Comparative European Studies; the evolution of rights and laws; global democratic consciousness; jurisprudence of conscience;