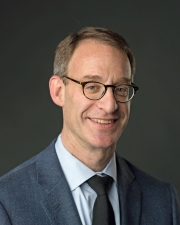 Philip M. Kaminsky
Department
Dept of Industrial Engineering & Operations Research
Research Expertise and Interest
biotechnology
,
logistics
,
distribution
,
algorithms
,
planning
,
optimization
,
control
,
manufacturing
,
semiconductors
,
scheduling
,
biomanufacturing
,
probabilistic methods
,
production scheduling
,
supply chain management
,
operations management
,
logistic
Research Description
Professor Kaminsky's research interests are broadly focused on the analysis and development of robust and efficient tools and techniques for design, operation, and risk management in logistics systems and supply chains. This encompasses operational issues including the modeling and analysis of production and control systems, as well as more tactical and strategic concerns, including the integration of production, distribution, and pricing strategies, and more broadly the analysis of issues that arise in integrated supply chain management. 
Much of his current work is centered on two main themes: strategic, tactical, and operational issues that arise in the operation of biopharmaceutical firms; and collaborative, sustainable logistics. Other current projects focus on the development of novel flexible algorithms for supply chain optimization, container terminal operations, efficient operation of operating rooms, and quantitative modeling of behavior change for personalized healthcare.