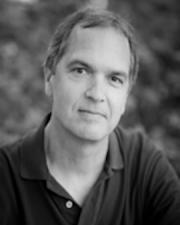 Paul Waddell
Department
Dept of City & Regional Planning
Research Expertise and Interest
UrbanSim
,
land use models
,
transportation models
,
urban sustainability
Research Description
Paul Waddell teaches and conducts research on modeling and planning in the domains of land use, housing, economic geography, transportation, and the environment. He has led the development of the UrbanSim model of urban development and the Open Platform for Urban Simulation, now used by Metropolitan Planning Organizations and other local and regional agencies for operational planning purposes in a variety of U.S. metropolitan areas such as Detroit, Houston, Phoenix, Salt Lake City, San Francisco, and Seattle, as well as internationally in a growing list of cities in Europe, Asia, and Africa. His current research focuses on the assessment of the impacts of land use regulations and transportation investments on outcomes such as spatial patterns of real estate development and prices, travel behavior, emissions, and resource consumption. He is also working on ways to engage public participation in making complex policy choices, including the creation of interactive systems for scenario planning and 3D visualization.
In the News
August 27, 2018
California today issued its latest assessment of the many challenges the state faces from climate change — including wildfires like those still raging throughout the state – and highlighted for the first time the regional impacts with nine deep-dive reports spearheaded by University of California scientists.
April 23, 2014
Paul Waddell, a city planning professor at the University of California, Berkeley, with a penchant for conducting research with what he calls his "big urban data," is putting his work to a real-world test in San Francisco.