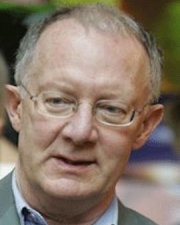 Research Expertise and Interest
cultural anthropology
,
social thought
,
modernity
,
biotechnology
,
genome mapping
,
France
,
Iceland
Research Description
Paul Rabinow's work has consistently confronted the challenge of inventing and practicing new forms of inquiry, writing, and ethics for the human sciences. He argues that currently the dominant knowledge production practices, institutions, and venues for understanding things human in the 21st century are inadequate institutionally and epistemologically. In response, he has designed modes of experimentation and collaboration consisting in focused concept work and the explorations of new forms of case-based inquiry. The equipment for such inquiry is presented at: www.bios-technika.net(link is external).
He has also devoted a great deal of energy to the invention of new venues, adjacent to the existing university structures, diagnosing the university's disciplinary organization and career patterns as among the major impediment to 21st century thought. We need venues that are adjacent to, but more flexible than, the university and the existing disciplinary structure. The Anthropology Research on the Contemporary (ARC) was founded by as part of an effort to create new forms of inquiry in the human sciences. Its aspiration is to create models for new infrastructures, tools of collaboration, and practices of inquiry.
Rabinow's research group is experimenting with ways to invent twenty-first century modes of inquiry cast in a contemporary ethos. Their experiment concerns the relation among and between knowledge, thought, and care, as well as the different forms and venues within which these relations might best be brought together and assembled. Their commitment is anthropological, a combination of disciplined conceptual work and participant-observation based inquiry.