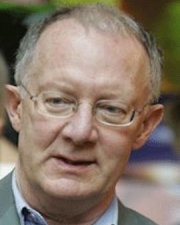 Paul Rabinow
Title
Professor of Anthropology
Research Expertise and Interest
cultural anthropology
,
social thought
,
modernity
,
biotechnology
,
genome mapping
,
France
,
Iceland
Research Description
My work has consistently centered on modernity as a problem: problem for those seeking to live with its diverse forms, a problem for those seeking to advance or resist modern projects of power and knowledge. This work has ranged from descendants of a Moroccan saint coping with the changes wrought by colonial and post-colonial regimes, to the wide array of knowledges and power relations entailed in the great assemblage of social planning in France, to my work of the last decade on molecular biology and genomics. I now call this approach an anthropology of reason. Anthropos + logos. Who are the humans at issue and what knowledges constitute them and help them to understand themselves and their environments.
My current research is on the genome mapping project in Iceland as well as ongoing research in France on science, society, ethics, and philosophy. See Mapping the Icelandic Genome and Making PCR for more information on my work in biotechnology.