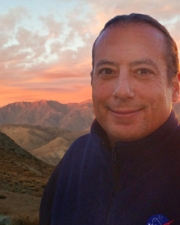 Research Expertise and Interest
planets
,
astronomy
,
solar system
,
Telescopes
,
Science Ethics
,
astrobiology
,
origin of life
Research Description
My expertise is imaging planetary systems around nearby stars. I use some of the world's most advanced observatories, such as the Hubble Space Telescope, Keck Observatory, and the Gemini Telescopes. One of my most well-known images is the planetary system surrounding Fomalhaut, which is a bright star located 25 light years away in the constellation Pisces Austrinus. I also teach science ethics, which in addition to the core concepts of plagiarism, falsification and fabrication, includes the topics of authorship, mentorship, dual-use technologies, data rights, intellectual property, diversity and inclusion, and the environmental impact of research.
In the News
February 18, 2010
The first image of an extrasolar planet has won UC Berkeley astronomers and their team of planetary paparazzi the 2009 Newcomb Cleveland Prize of the American Association for the Advancement of Science for the most outstanding paper published in the journal Science.