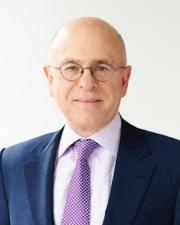 Pablo Spiller
Title
Professor of Graduate Studies
Research Expertise and Interest
industrial organization
,
political economy
,
economics of regulation
,
antitrust regulatory issues in developing countries
,
role of institutions in society
,
developing and testing a positive theory of the judiciary
,
regulations in the telecommunications
Research Description
Pablo T. Spiller is the Jeffrey A. Jacobs Distinguished Professor Emeritus of Business & Technology, at the Haas School of Business, and Professor of Graduate Studies, UC Berkeley, Research Associate, NBER and Senior Consultant at Compass Lexecon, an international economic consulting company.
His research interests lie at the intersection of economics, politics, and the law. His current research is on the economics and politics of public contracting. His approach to public contracts is from a transactions cost rather than public policy perspective. As such, he analyzes the hazards inherent to public contracting that make their outer features and performance differ from pure private contracts. He has applied this approach to a variety of public contracting environments, such as utility regulation, the issuing of concessions, the organization of bureaucracies, the inner workings of public companies, and the like.