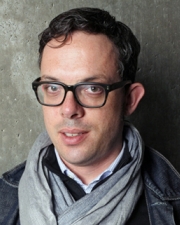 Nicholas de Monchaux
Title
Assistant Professor of Architecture
Research Expertise and Interest
architecture
,
urban design and organization
,
natural and manmade systems
Research Description
Nicholas de Monchaux focuses his design practice and research on the intersection between organizational thinking and the built environment. His interdisciplinary design work and writings on cities, networks, and objects have been the subject of numerous articles, invited lectures, and symposia. As a designer, he has worked in London, New York, and Charlottesville, VA. His work has been published internationally.
In the News
May 21, 2018
More than 1,500 abandoned parcels of land lie scattered throughout San Francisco, from unused alleys to vacant parking lots and public easements. The combined area rivals the size of Golden Gate Park.  By integrating the potent tools of digital mapping with digital design technology used in architecture and engineering, Nicholas de Monchaux has created a new way to envision these many unused and underused sites together.