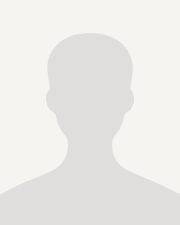 Nezar AlSayyad
Title
Professor of Architecture, City and Regional Planning, and Urban Design
Department
Department of Architecture
Department of City & Regional Planning
Research Expertise and Interest
virtual reality
,
urban history
,
Architectural history
,
Middle Eastern Studies
,
cross-cultural design
,
cities and cinema
,
cultural studies of the built environment
,
environmental design in developing countries
,
housing and urban development
,
Islamic architecture and urbanism
,
traditional dwelling and settlements
,
urban design and physical planning
Description
Professor AlSayyad is currently Chair of the Center for Middle Eastern Studies, UC Berkeley; President of the International Association for the Study of Traditional Environments (IASTE); and editor of Traditional Dwellings and Settlements Review. Professionally active as both an architect and planner in the United States and Egypt, he is Principal of XXA-Office of Xross-Xultural Architecture.
Current research activity is in the areas of traditional environments, housing in the Arab world, computer simulation of medieval cities, architecture of tourism, hybrid places, urban informality, and the new global urban history.