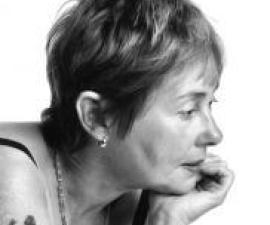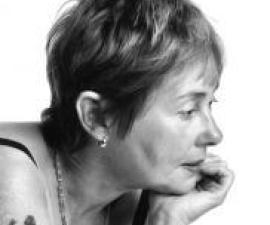 Research Expertise and Interest
Critical medical anthropology, violence, genocide, inequality, marginality, childhood, family, psychiatry, deinstitutionalization, medical ethics, fieldwork ethics, globalization medicine, social/ political illness, disease, AIDS, Ireland, Brazil, cuba
Research Description
Nancy Scheper-Hughes is Professor of Medical Anthropology at the University of California, Berkeley where she directs the doctoral program in Critical Studies in Medicine, Science, and the Body. Scheper-Hughes' lifework concerns the violence of everyday life examined from a radical existentialist and politically engaged perspective. Her examination of structural and political violence, of what she calls "small wars and invisible genocides" has allowed her to develop a so-called 'militant' anthropology, which has been broadly applied to medicine, psychiatry, and to the practice of anthropology. She is perhaps best known for her books on schizophrenia among bachelor farmers in County Kerry (Saints, Scholars and Schizophrenics: Mental Illness in Rural Ireland) and on the madness of hunger, maternal thinking, and infant mortality in Brazil (Death without Weeping: the Violence of Everyday Life in Brazil). During the early 1980s she undertook an ethnographic study on the deinstitutionalization of the severely mentally ill in South Boston and on the homeless mentally ill in Berkeley. In 1994-1995 Scheper-Hughes moved to South Africa to take up a temporary post as Chair of Anthropology at the Department of Social Anthropology at the University of Cape Town during the political transition. While there she began an on-going ethnographic study of the role of political and everyday violence in the pre and post-transition periods. She has written a series of essays to be published under the title Undoing: the Politics of the Impossible in the New South Africa.
Her most recent books are: Commodifying Bodies (co-edited with Loic Waquant), 2002, London: Sage (Theory, Culture and Society series). (Commodifying Bodies was published in an Italian edition , Corpi in Vendita , Ombre Courte, Verona, Italia); and Violence in War and Peace: an Anthology (co-edited with Philippe Bourgois), 2004, London and Malden, Mass: Basil Blackwell. Her book, The Ends of the Body: the Global Traffic in Human Organs is in preparation for Farrar, Straus & Giroux, New York City.
Scheper-Hughes has conducted research, written on, and been politically engaged in topics ranging from AIDS and human rights in Cuba, death squads and the extermination of street kids in Brazil, the Catholic Church, clerical celibacy, and child sex abuse, to the repatriation of the brain of a famous Yahi Indian, Ishi (kept as a specimen in the Smithsonian Institution) to the Pit River people of Northern California. Her most recent research is a multi-sited ethnographic study of the global traffic in humans for their organs which she interprets as a form of invisible and sacrificial violence. Her next book, A World Cut in Two: The Global Traffic in Humans for Organs (University of California Press); THe Ghosts of Montes de Oca: A Hidden Subtext of the Argetine Dirty War ( Univ of North Carolina Press) 
AS the founding director of Organs Watch she has given testimony at many  congressional, parliamentary hearings at the  UK House of Lords, US Congress, Brazilian Congress, European Parliament, assisted police and government investigations of human trafficking for organs schemes in Brazil, South Africa, Israel, and the United States, among other nations.She is co-founder and Director of Organs Watch, a medical human rights project and she is currently an advisor to the World Health Organization (Geneva) the European Union, the UNDOC, and the Vatican,  on issues related to global transplantation. Scheper-Hughes has lectured internationally and has been a research professor in residence at the Ecole des Hautes Etudes en Sciences in Paris in 1993, 2004. She is an internationally recognized global scholar,giving keynote addresses in Europe, Latin America, the MiddleEast and Asia.
Please visit her faculty page to see her full CV.