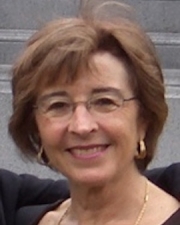 Nancy J. Chodorow
Department
Dept of Psychology
Dept of Sociology
Research Expertise and Interest
sociology
,
psychoanalytic theory/psychoanalytic sociology/clinical methods
,
feminist theory and methodology
,
psychoanalysis and feminism
Research Description
Professor Emerita Nancy J. Chodorow's interests and expertise are in comparative psychoanalytic theory, comparative psychoanalytic technique, psychoanalytic sociology and anthropology, and psychoanalytic understandings of sex and gender. She is especially interested in the writings of Hans Loewald. She is in private practice in psychoanalysis and psychotherapy in Cambridge, MA, where she is also a Lecturer on Psychiatry, Harvard Medical School, and a Training and Supervising Analyst, Boston Psychoanalytic Institute and Society.