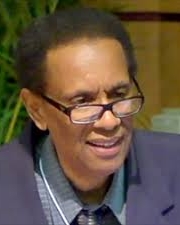 Michel Laguerre
Title
Professor of Global Studies and Director of the Berkeley Center for Globalization and Information Technology
Department
Dept of African American Studies
Research Expertise and Interest
globalization
,
information technology
,
urban studies
,
the Caribbean region
,
global metropolitan studies
,
urban neighborhoods
,
city-twinning
,
and digital surveillance
Research Description
This research project aims at explaining the mechanisms of operation of bottom-up globalization in the context of digitization. It does so by focusing on digital neighborhoods as nodes that embed the globalization process in localities and that inscribe such local sites as generators of global flows. In this project, the digital neighborhood is operationalized for the purpose of delimiting a field of research as an urban quarter with a population actively engaged in cyber-spatial activities that influence the shape and content of the identity of the residential community.