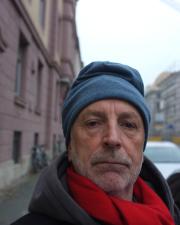 Michael J. Watts
Title
Professor Emeritus of Geography
Research Expertise and Interest
Islam
,
development
,
Africa
,
social movements
,
political economy
,
political ecology
,
geography
,
South Asia
,
peasant societies
,
social and and cultural theory
,
U.S. agriculture
,
Marxian political economy
Research Description
At the centre of my research and teaching interests is a longstanding engagement with the political economy of development and in particular energy and agro-food sectors in Africa. My own training at University College, London and at the University of Michigan was firmly grounded in Anthropology, Development theory, Ecology and Sociology, initially with a focus on the understanding the vulnerability of peasant communities in semi-arid Africa and the dynamics of subsistence and famine crises. My doctoral research was based on long-term field research in northern Nigeria and generated a lifelong concern with questions of food security, rural differentiation and the agrarian question. While at Berkeley I have tried to deepen my understanding of the intersections between political economy, culture and forms of power.   Over the last decade I have devoted most of my time to the oil and gas sector and to the impact of oil in the Gulf of Guinea, especially in the Niger delta region of Nigeria.
During the 1980s and 1990s I extended my interests in Africa with fieldwork in Senegambia on gender and household dynamics and irrigation politics. I continue to work in Nigeria on Islam, and the political economy and political ecology of oil. Concurrently, I have published on the global agro-food system including in California and the US most notably rice in California, and the poultry industry Since 2011 I have been working closely with New York photographer Ed Kashi and produced a book on the impact of oil in Nigeria and the Niger delta entitled The Curse of the Black Gold. With colleagues Iain Boal and Cal Winslow, I have been working on the commune and back to the land movements in northern California.
For ten years I served as the Director of a research institute, the Institute of International Studies (1994-2004), which promotes cross-area and cross-disciplinary research and training on transnational and global issues. I established with Nancy Peluso the Berkeley Working Group on Environmental Politics, the major centre for cross-disciplinary political ecological research on the Berkeley campus. In addition I have served as the director of the Africa Studies Center, of the Rotary Peace Fellows program, and co-direct our undergraduate Development Studies Program with Professor Gillian Hart.
I have had occasion to work with various development organizations and philanthropic institutions. I have worked for UNDP, the Ford Foundation, OXFAM, and a number of small NGOs in Africa (most recently Environmental Rights Action and Our Niger Delta in Nigeria).  I serve on the Board of a number of non-profits including the Pacific Institute in Oakland and have given expert testimony in major legal cases concerning of human and environmental rights in Nigeria, and spoken to the US Congress and other policy groups in Washington DC. I have served as Chair of the Trustees of the Social Science Research Council since 2007.
I have been privileged to work with some brilliant students at Berkeley over the last 20 years and encourage in their work a sensitivity to rigorous theoretically oriented field research (what one might call "global ethnography").