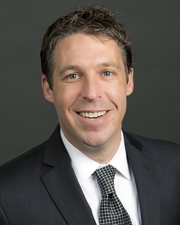 Matthew Greenan
Title
Associate Professor
Research Expertise and Interest
health care markets
,
health care products
,
health care organizations
Research Description
Matthew Grennan is an associate professor of Economics Analysis and Policy, and Faculty Co-Director of the Robinson Life Science, Business, and Entrepreneurship program. He is also a Faculty Research Fellow at the National Bureau of Economic Research and a Senior Fellow at the Leonard Davis Institute of Health Economics. ​ Grennan's research studies health care markets, products, and organizations using empirical and theoretical models from industrial organization economics. His recent work examines how complex incentives and imperfect information affect how health technologies are adopted, priced, and ultimately deliver value for society. Grennan's research relates closely to his teaching in health care entrepreneurship, data analytics, and technology strategy. It also informs recent business and public policy debates regarding price transparency, relationships between physicians and industry, regulation of new products, and antitrust concerns about market power in the health care sector.