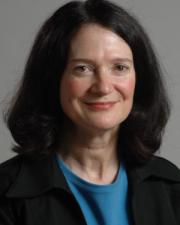 Research Expertise and Interest
communication
,
public health
,
health literacy
,
participatory design of health programs
Research Description
Linda Neuhauser is Clinical Professor of Community Health Sciences at the UC Berkeley School of Public Health and Co-Principal Investigator at the Health Research for Action center. Her research and teaching are focused on transdisciplinary, translational, and participatory approaches to improve large-scale health interventions and policies, including developing new participatory models and methods. Her applied work spans many areas, such as statewide early childhood programs, statewide oral health initiatives, projects designed by factory workers in China, community-wide asthma prevention and treatment, and statewide poison control education.
She has a special interest in collaborative design and evaluation of mass communication that meets people's literacy, language, cultural, access, and other needs. She is an international leader in health literacy and clear communication and is an advisor to US federal agencies, including DHHS, CDC, and FDA as well as to international transdisciplinary collaboratives and private industry.