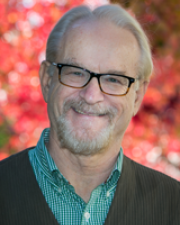 Lee W. Schruben
Title
Professor of the Graduate School
Department
Dept of Industrial Engineering & Operations Research
Research Expertise and Interest
health care systems
,
simulation
,
optimization of simulation system response
,
foundations of simulation modeling
,
supply chains
,
experimental designs
,
biopharmaceuticals
,
Production
Research Description
Simulation and optimization of large-scale complex, stochastic systems with broad applications in service (e.g. health care delivery) and manufacturing systems with a current focus on high-tech production operations and supply chains.
In the News
January 17, 2018
IEOR Professor Lee W. Schruben recently received the Lifetime Professional Achievement Award (LPAA) by the Institute of Operations Research and the Management Sciences (INFORMS) Simulation Society, the highest honor given by the society.
July 22, 2011
Airports could save millions in fuel, time and emissions costs if airlines shared gates and coordinated flights with each other, according to a novel proposal by UC Berkeley engineering students. The students' proposal to improve airport efficiency earned them first prize in an FAA airport design contest.