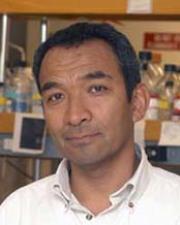 Research Expertise and Interest
public health
,
infectious diseases
,
molecular epidemiology
,
global health
,
tuberculosis
,
drug-resistant infections
,
slum health
Research Description
Lee Riley is a Professor and Head of the Division of Infectious Disease and Vaccinology in the School of Public Health.  Research in the Riley Lab focuses on three general areas—1) antimicrobial drug resistant (AMR) Gram negative bacterial (GNB) infections--genetics of resistance, molecular epidemiology, and diagnostic test development; 2) tuberculosis biomarker discovery; 3) infectious diseases of urban slums in developing countries. AMR research targets emerging multidrug-resistant GNB infections including urinary tract and bloodstream infections.  Their basic AMR research focuses on characterizing  both mechanisms of resistance as well as mechanisms of bacterial resistance to acquiring drug resistance.  Applied AMR research focuses on developing new rapid tests to simultaneously detect GNB species and drug resistance directly from clinical specimens.  This work is done in collaboration with Bioengineering Department researchers.  AMR epidemiology research focuses on characterizing food as a major reservoir of AMR genes and pathogens linked to human extraintestinal infections.  Tuberculosis (TB) biomarker discovery projects stem from earlier basic pathogenesis research that examined the role of putative ABC lipid transporters in Mycobacterium tuberculosis comprised of a family of mce operons (mce1-4).  Host response to cell wall lipids of M. tuberculosis and mce operon mutants in latently infected subjects are studied in Brazil to predict progression to disease.  Their global health research projects focus on characterizing the epidemiology of infectious diseases that predominate in urban slums and the interaction of chronic noncommunicable diseases with these infectious diseases.  Their research team has collaborations and research sites in Brazil, Colombia, India, and Bangladesh.  Thus, their research program emphasizes linking basic biology research with translational research to address infectious diseases of global importance.