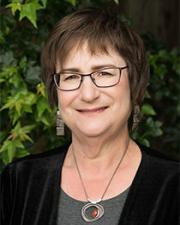 Lauren B. Edelman
Title
Agnes Roddy Robb Professor of Law and Professor of Sociology
Department
Berkeley Law
Dept of Sociology
Research Expertise and Interest
work organizations
,
legal environments
,
civil rights laws
,
workers' rights
Research Description
Lauren B. Edelman is Agnes Roddy Robb Professor of Law and Professor of Sociology at the University of California, Berkeley, where she teaches in the Jurisprudence and Social Policy Program (JSP). She served as Associate Dean for JSP and Legal Studies (2010-13) and as Director of the Center for the Study of Law & Society (2006-10).  She was previously on the sociology and law faculties at the University of Wisconsin, Madison.  She has held fellowships at the Center for Advanced Studies in the Behavioral Sciences at Stanford and the Rockefeller Foundation Center in Bellagio, Italy as well as a Guggenheim Fellowship.  
Edelman's research is on law and organizations, law and inequality, workplace discrimination and harassment, symbolic compliance, disputing and rights mobilization, empirical critical race theory, and most recently, disabilities in the workplace. Her recent book, Working Law: Courts, Corporations and Symbolic Civil Rights, won the 2018 Distinguished Scholarly Book Award from the American Sociological Association, the 2017 George R. Terry Book Award from the Academy of Management, the 2017 Distinguished Book Award from the Sociology of Law Section of the American Sociological Association, and honorable mention for the 2017 C. Herman Pritchett Book Prize from the Law and Courts Section of the American Political Science Association.  She also received the 2017 Stanton Wheeler Mentorship Award and the 2018 Harry J. Kalven Prize for Socio-legal Scholarship from the Law & Society Association.