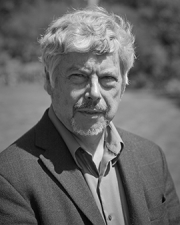 Kirk R. Smith
Title
Professor of Global Environmental Health
Research Expertise and Interest
climate change
,
public health
,
air pollution
,
environmental health science
,
global health
,
household energy
Research Description
Professor of Global Environmental Health, University of California Berkeley and Director of the Collaborative Clean Air Policy Center Delhi, a new institution involving three major Indian universities and UC Berkeley. He has worked in China since 1981 and India since 1978 and is currently conducting fieldwork in Mongolia and India.  He is most known for his work on the scale of exposures and the resulting health impacts of air pollution from simple household cookfires, which Prof Smith pioneered with colleagues in India in the early 1980s and has continued since with fields studies India, Nepal, China, Laos, Mexico, Guatemala, Mongolia, Paraguay, and elsewhere.  This risk is now recognized to cause as much or more ill-health as any other environmental risk factor globally partly through being a major contributor to outdoor air pollution.  He has developed monitoring devices of several aspects of air pollution exposure in resource-poor settings and pioneered several fundamental concepts in global environmental health including the environmental risk transition and, what is now called, intake fraction.
He has written some 400 journal articles and other publications and been granted honorary professorships in universities in India, China, and Mongolia. He shared the 2007 Nobel Peace Prize as a member of the Intergovernmental Panel on Climate Change (IPCC) and was co-chair of the health chapter of the most recent, IPCC Fifth Assessment.   He is an elected member of the US National Academy of Sciences and was awarded the Heinz Prize in Environment and the Tyler Prize for Environmental Achievement.