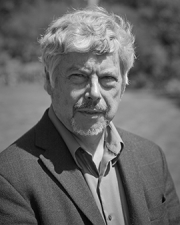 Kirk R. Smith
Title
Professor of Global Environmental Health
Research Expertise and Interest
climate change
,
public health
,
air pollution
,
environmental health science
,
global health
,
household energy
Research Description
His research and policy work focuses on environmental, health, and climate issues in developing countries, particularly those related to air pollution and energy. He conducts field research in Guatemala, Mexico, India, Nepal, and China. He serves on a number of national and international scientific advisory boards including those for the Global Energy Assessment, the Global Comparative Risk Assessment, the WHO Air Quality Guidelines, and Intergovernmental Panel on Climate Change. He is on the editorial boards of a range of international journals and has published over 300 scientific articles and 11 books. He holds bachelors, masters, and doctoral degrees from UC Berkeley and, in 1997, was elected member of the US National Academy of Sciences, one of the highest honors awarded to US scientists by their peers. In 2009, he was awarded the Heinz Prize in environment and in 2012 he received the Tyler Prize for environmental achievement.