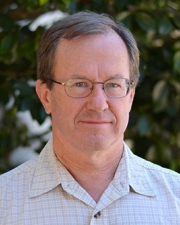 Kevin L. O'Hara
Department
Dept of Environmental Science, Policy & Management
Research Expertise and Interest
silviculture
,
forest management
,
forest restoration
,
environmental science
,
forestry
,
stand dynamics
Research Description
Kevin O'Hara's research involves integrating stand dynamics into stand- and landscape-level decision-making. Ongoing research includes projects in uneven-aged or multiaged silviculture, forest restoration, forest pruning, effects of exotic insects and pathogens on forest development, and others. With a good understanding of stand structure and stand development, silviculturists and other forest managers can anticipate changes in structure and make appropriate interventions to meet management objectives. These management objectives may involve enhancing wildlife habitat, restoring ecosystem function, or growing trees for timber production.