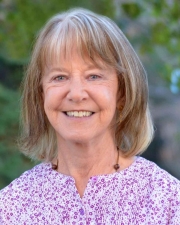 Katharine V. Milton
Department
Dept of Environmental Science, Policy & Management
Research Expertise and Interest
conservation
,
environmental science
,
host-parasite interactions
,
human ecology
,
dietary ecology
,
primatology
,
digestive physiology
,
tropical forests
Research Description
<p>Students affiliated with my lab can choose to work with a broad range of problems as my interests cut across the fields of ecology, nutrition and nutritional physiology, biological anthropology and conservation. Main areas of interest include a long-term study of interactions (genetic, physiological, behavioral) between a wild primate, the mantled howler monkey, and its host-specific parasite, the howler monkey botfly, in Panama. Data suggest that this parasite may contribute heavily to howler mortality, impacting particularly on immature individuals. Human dietary behavior is also of interest, particularly the question of just what type of diet may be best for modern human health and longevity. This work includes the comparative study of diet and activity in a number of indigenous groups in the Brazilian Amazon. Interests pursued by graduate students in my lab include modeling of the movements and food location strategies of wild howler monkey troops in Panama and studies of the quality and anti-quality components of wild plant parts in Suriname and Uganda, and their physiological effects on resident primate groups.</p>
In the News
November 19, 2012
Eating certain veggies not only supplies key nutrients, it may also influence hormone levels and behaviors such as aggression and sexual activity, says a new study led by researchers at the University of California, Berkeley, that could shed light on the role of diet in human evolution.