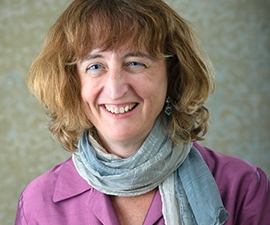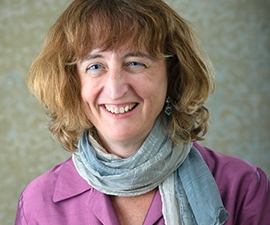 Research Expertise and Interest
poverty, economic development, regional planning, metropolitan spatial patterns, labor markets, community development, neighborhood change, gentrification
Featured in the Media
Please note: The views and opinions expressed in these articles are those of the authors and do not necessarily reflect the official policy or positions of UC Berkeley.
Millions of Californians are at risk of losing their homes to wildfire. When tragedy strikes, people often rebuild in the same risky places, according to researchers at UC Berkeley and Next 10 a nonprofit think tank, who are urging California policymakers to rethink how communities are rebuilt after destructive wildfires. "This is really important in a state where the focus has been on specific [wildfire] mitigation measures such as hardening homes, prescribed burns, fuel breaks, and not on land use planning, not on making more sustainable settlement patterns around the state," said report co-author Karen Chapple, an urban planning professor and director of UC Berkeley's Center for Community Innovation. "It's about thinking about what our post-fire communities look like before the fire happens."
A new report by Berkeley's Urban Displacement Project and the nonprofit EcoAdapt calls for climate change mitigation efforts to be integrated with other priorities, such as affordable housing, food and water security, and public safety, in order to prevent the displacement of disadvantaged individuals and families from their neighborhoods or communities. "Displacement -- whether temporary or permanent, forced or voluntary -- is an issue rooted in inequity and exacerbated by climate change," according to the report. "Climate change poses significant threats to the physical, cultural, spiritual, social, and economic displacement of communities around the world. It is also causing increasing mental and emotional distress or 'solastalgia' -- the loss of sense of place or identity."
Berkeley and other California cities are not succeeding at encouraging homeowners to build accessory dwelling units, or ADUs, to help solve the housing crisis, according to a new study by Berkeley's Center for Community Innovation. The study gave Berkeley a C+ for its measures encouraging the units, and that was a typical score. "We thought folks were doing better," says city and regional planning professor and department chair Karen Chapple, the center's faculty director. "I don't usually have a median grade of C+ in my classes." Although the grades are evolving, and they don't measure how cities have responded to laws that were just enacted in January, she says: "The shear lack of expertise at the local level is stunning. ... We have so far to go."