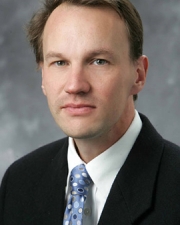 John Morgan
Title
Professor of Economics
Department
Dept of Economics
Haas School of Business
Research Expertise and Interest
game theory
,
pricing
,
competitive strategy
,
innovation
,
tech economy
,
e-commerce
,
charitable giving
,
corporate social responsibility
,
entrepreneurship
,
survey and poll design
,
auctions
Research Description
John Morgan is the Gary and Sherron Kalbach Professor of Entrepreneurship at the Haas School of Business, UC Berkeley. His research includes studies of the economics of the Internet, tournaments and contests, information flows within organizations, and auctions. His paper, "Tournaments for Ideas" received the Accenture Award for the best paper published in 2010 in California Management Review. In addition to top academic journals, his research has also been featured in The New York Times, Money, and The Economist magazines. Morgan is the Founding Director of Xlab, Berkeley's experimental social sciences lab. He is also Faculty Director of Executive Education at the Haas School and was a Research Scientist at Yahoo! In addition to his academic research, Morgan is also a passionate photographer.
In the News
December 27, 2010
Professor John Morgan, who studies competition in online markets, worked with Yahoo! Labs to design a social video game called "Shambling Hordes" to help answer questions about how best to allocate limited resources.