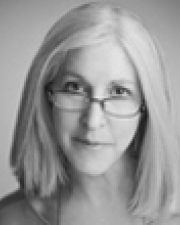 Jill L. Stoner
Title
Professor Emerita of Architecture
Department
Department of Architecture
Research Expertise and Interest
architecture
,
architecture as fiction
,
derivation of spatial words
,
Jewish ghettos in Italy
Description
Professor Stoner's California architectural and planning projects include Lowell Alternative High School Renovations and Additions, Fillmore Street Revitalization, bicycle sheds at the University of California, and several residential transformations. Publications include theoretical studies of the party wall, the Italian hill town, and the Warsaw ghetto. Awards include the Design Award from the American Wood Council; 1st Stage Winner, Head Start Competition; SFAIA Award; Winner of the Embarcadero Waterfront Competition; and ACSA New Faculty Teaching Award. Teaches design studios that explore the theme of "second nature", and seminars in architectural theory and thesis preparation. Current research activity includes architecture as fiction, the derivation of spatial words, and Jewish ghettos in Italy.