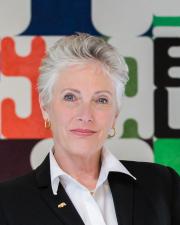 Jennifer Wolch
Department
Dept of City & Regional Planning
Research Expertise and Interest
sustainable urbanism
,
urban design and public health
,
parks
,
poverty and homelessness
,
human-animal studies
Research Description
Jennifer Wolch is Professor of City & Regional Planning and Dean Emerita in the College of Environmental Design at UC Berkeley. Before arriving in Berkeley in 2009, she directed the Center for Sustainable Cities at the University of Southern California, where she also served as Dean of Graduate Programs in the College of Letters, Arts & Sciences. Wolch led the Los Angeles Homelessness Project, focused on the causes and consequences of poverty and precarious housing in Southern California, and the Green Visions Plan for 21st Century Southern California. a planning guide and decision support toolkit for habitat conservation, watershed health and recreational open space. Her current research focuses on sustainable communities; urban design and public health; parks, open space and environmental justice; and critical human-animal studies. She is author or co-author of over 140 academic publications and has authored, co-authored or co-edited several books including Landscapes of Despair: From Deinstitutionalization to Homelessness (Polity/Blackwell, 1987); The Power of Geography: How Territory Shapes Social Life (Unwin Hyman, 1989); Shadow State: Government and Voluntary Sector in Transition (Foundation Center, 1990); Malign Neglect: Homelessness in an American City (Jossey-Bass, 1994); Animal Geographies: Place, Politics and Identity in the Nature-Culture Borderlands (Verso, 1998); and Up Against the Sprawl: Public Policy and the Making of Los Angeles (Minnesota, 2004). Wolch is a past recipient of a Guggenheim Fellowship and a Fellowship at the Center for Advanced Study in the Behavioral Sciences at Stanford University.