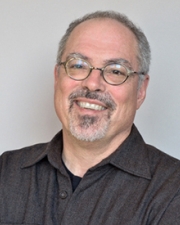 Jeffrey Skoller
Title
Associate Professor
Research Expertise and Interest
film history
,
theory and practice of documentary
,
avant-garde film
,
film as art
,
activist media
,
Third Cinema.
,
film/video production
Research Description
Jeffrey Skoller is a filmmaker and writer. He teaches film/video production and courses on the histories and theories of experimental/avant-garde film and video art, documentary/non-fiction film, Third Cinema, tactical, activist and other counter-media practices. In research and image-making, I explore relationships between film and contemporary fine art, the radical aesthetics and praxis of the political avant-garde; representations of history and time in experimental film and video, and cinematic hybrids such as the essay film, experimental documentary, animated documentary and video installation and expanded cinema. Skoller holds a PhD in Cinema Studies from Northwestern University and an MFA in Filmmaking from the San Francisco Art Institute.
As filmmaker, Skoller has made over a dozen films that have been exhibited internationally including: The Pacific Film Archive, Berkeley; Museum of the Moving Image, New York; Getty Museum, Los Angeles; Whitney Museum, New York; P.S. 1, New York; Flaherty Film Seminar, New York; Arsenal Kino, Berlin; Mannheim Film Festival, Germany; The Latin American Film Festival, Havana; National Film Theatre, London. As a writer he has published numerous essays and articles on non-fiction and experimental film and video in anthologies, artist catalogues, and in media journals. He is the author of two books, Shadows, Specters, Shards: Making History in Avant-Garde Film (2005) and POSTWAR: The Films of Daniel Eisenberg (2010). Skoller was a founding faculty member of the School of the Art Institute of Chicago's Film/Video/New Media/Animation Department.