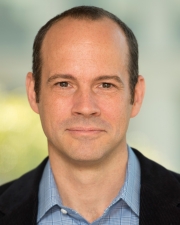 Jay P. Graham
Title
Assistant Professor
Research Expertise and Interest
community-acquired antimicrobial resistance
,
zoonotic infectious disease
,
environmental determinants of infectious disease
,
exposure assessment
Research Description
Jay Graham is an assistant professor in the School of Public Health at UC Berkeley.  The key question guiding his research is: How can we reduce vulnerable populations' – especially children's – exposures to key environmental health threats? In answering this question, he has focused over the past decade in two key areas: 1) basic research to understand environmental determinants of biological hazards including antimicrobial resistance (AMR) and zoonotic enteric pathogens; and 2) applied research examining how to improve the efficiency and effectiveness of well-recognized environmental health interventions, such as access to improved water, sanitation and hygiene.