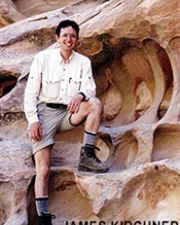 James Kirchner
Title
Professor of Earth and Planetary Sciences, Goldman Distinguished Professor for the Physical Sciences
Department
Department of Earth and Planetary Science
Research Expertise and Interest
evolutionary ecology
,
biogeochemistry
,
earth and planetary sciences
,
geomorphology
,
watershed hydrology & geochemistry
Description
James Kirchner received both his B.A. in 1980 in physics and philosophy and his M.S. in 1982 in systems analysis from Dartmouth College. He received his Ph.D. in energy and resources from Berkeley in 1990 and did a year of Postdoc work in earth and planetary sciences at Cal Tech. His current research interests include watershed hydrology & geochemistry, biogeochemistry, geomorphology, evolutionary ecology, paleobiology, and the analysis of environmental data.